Sabudana Ke Pakore (fried Sago Dumplings)
​Sabudana also known as Tapioca sago is a processed food. The only thing required to make it is Tapioca Root. Generally in India where festivals​ are​ lined up​ almost every few days a week has made the tapioca root of utmost importance as it is prepared on the days of fasting​ during festivities​. Also medically it has good nutritional value ​as its rich in carbohydrates ​and is also ​said to be ​good food for infants. When bought in dry​ form, ​it comes in the form of pearls which need to be soaked overnight or for 5-6 hours before cooking. It is largely used ​in Indian cooking ​for puddings, payasam or kheer.
During my career as a chef I have faced challenges very often to create new recipes and something which is out of the text book. This ​urged​ me to always look for​ ​unique ingredients and promote them at a national level. ​I have always found Tapioca interesting. Today I am sharing one of the easiest recipe​s​ ​I ​​created during my ​chef days. Its fast to make if it is soaked beforehand.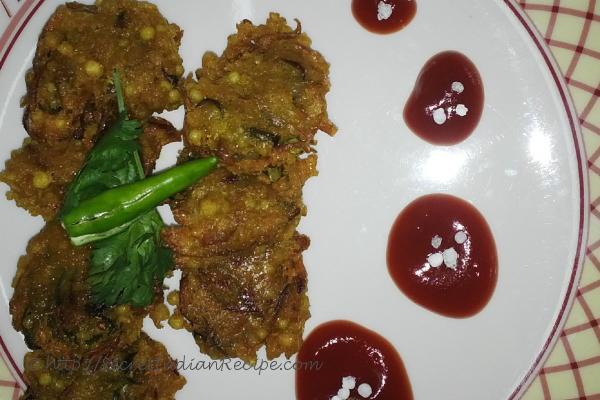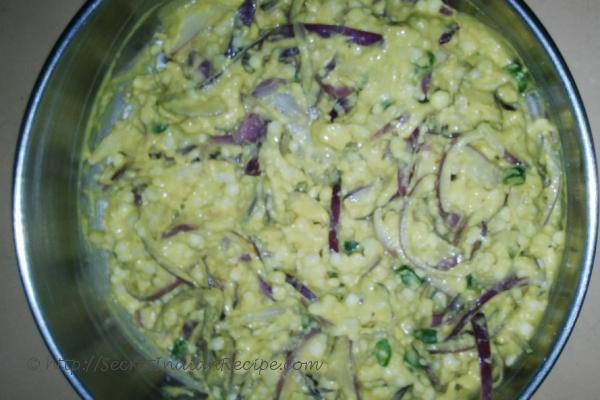 Ingredients:
Sabudana/sago (soaked overnight)- 200gm
Sliced Onion- 1
Finely chopped Green chilli- 2
Finely chopped Ginger- 1tbsp
Chopped Coriander- 1tbsp
Asofaetida- a pinch
Black salt- To taste
Salt- To taste
Lemon juice- 1tbsp
Garlic paste- 1tbsp
Turmeric powder- 1/2tbsp
Cumin seeds- 1tbsp
Kashmiri chilli powder- 1/2tbsp
Chaat maasala- 1/2tbsp
Oil- For deep frying
Aamchoor powder (Dry Mango Powder)- 1/2tbsp
Directions:
Drain excess water from the sabudana. Add sliced onion, finely chopped green chili, ginger, coriander, garlic paste, turmeric powder, asofoetida, lemon juice and salt.
Now mix them nicely with hands by extracting the soaked water from the sabudana.
To prepare chatpata mixture - roast cumin seeds and then crush them using a pestle and mortar making sure not to crush finely.
Now add black salt, kashmiri chilli powder, chaat masala and aamchoor powder to the crushed cumin seeds mixing together nicely.
Heat oil in a kadai and fry the sabudana mixture with the help of hands.
Sprinkle with the chatpata mixture and serve hot with tomato ketchup over a good ginger tea.
Footnotes:
While adding salt in the mixture make sure it is little less than you prefer because chatpata mixture will complement it later or else it will become salty
While frying make sure the oil is hot or else sago tends to soak oil very fast.