Sabudana Kheer
Sabudana kheer is a quick recipe. Sabudana is cooked in condensed milk till it turns translucent, Adding nuts brings crunchiness and flavour to this delicious sweet dish.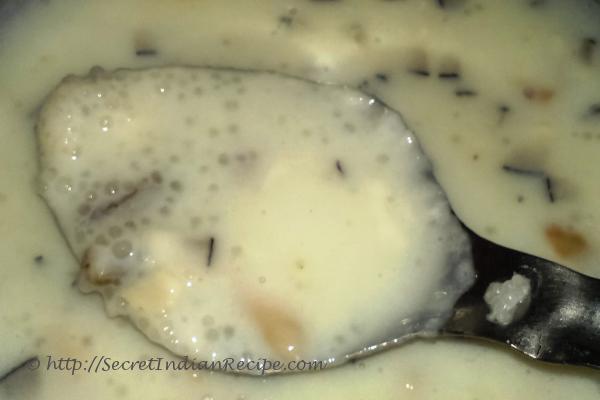 Ingredients:
Sabudana (sagoo) - 1/2 cup
Milk - 500 mililitre
water - 1/2 cup
Cashew - 1 tablespoon
Raisins - 1 tablespoon
dry coconut - 1 tablespoon ( sliced)
Cardamom powder - 1/4 tablespoon
Directions:
Boil water and milk together. Add the sabudana and cook till the milk is reduced to half and till the sabudana turns translucent. Add nuts and cardamom powder and let it cool.
Serve with Aloo papad.