Sabudana - Specially For Upvaas
This dish can be used for Upvas very easy & light to eat.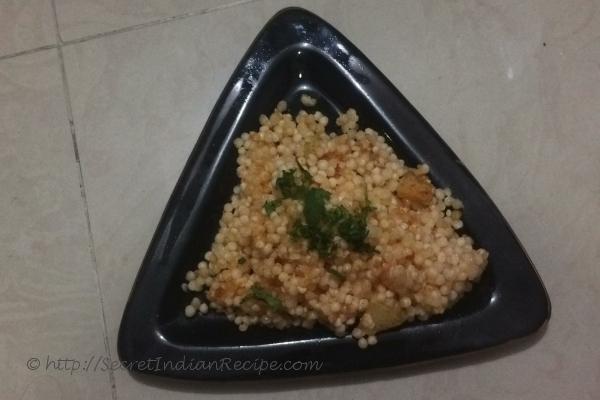 Ingredients:
Sabudana-250 gms
Potato-2 Boiled
Sendha namak-Salt
Peanuts-2 tea spoon
Green Corriander-1 tea Spoon Finelyt chopped
Green Chilli-1
Olive Oil-1 Table Spoon
Red Chilli
Directions:
Dip Sabudana in 1 glass water -Once water is soaked by sabbot dana drain water if left-Keep aside Boil Potato-Dice in small pcs Fry Peanut Heat OIl Add Sabudana,red chilli,peanut,sendha namak,potatoes,green chilli saute for 2 minutes & Ready Sprinkle Green corriander . Serve Hot.