Sabudana Wada (sago Fritters)
Sabudana vada, traditionally an ingredient used during fasts, sabudana is a favourite amongst Maharashtrian. You can serve these vadas on fasting days like Janmashtami , Maha Shivratri or as Starters / Snacks.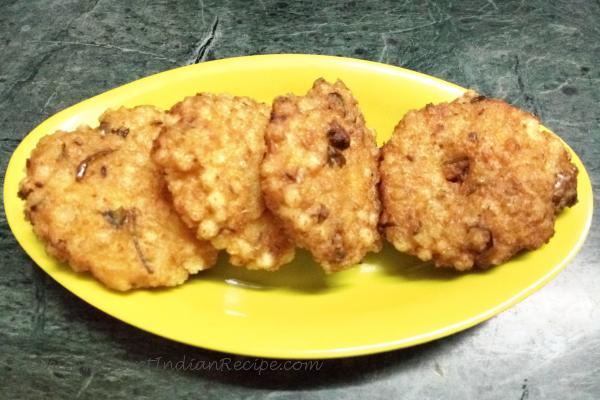 Ingredients:
1and 1/2 cups soaked Sago (sabudana), refer handy tip
1 and 1/4 cups boiled, peeled and mashed Potatoes
2 tsp Green chilli
1/4 cup finely chopped Coriander (dhania)
1 tsp grated Ginger (adrak)
Salt as per the taste
Oil for deep-frying
Directions:
Combine all the remaining ingredients in a bowl and mix well. Divide the mixture into 12 equal portions.
Heat the oil in a kadhai and deep-fry the wadas on a medium flame till they turn brown in colour from both the sides. Drain on absorbent paper.
Serve hot with fresh curds and green chutney.