Sabut Masoor Dal Curry (whole Red Lentil Curry)
At my home we use sabut masoor a lot more than any other dal. Mostly we use it to cook dal makhni or kheema dal. The lack of red kidney beans often limited me from cooking this dal and that is when i came up with this recipe. It is a bit different from dal makhni because of the absence of butter and cream and this does make a world's difference but it also makes this curry more healthier. That reminds me, we also make soup with these lentils and they taste awesome. But my favorite recipe with this dal is a warm potato lentil salad. Yep do not underestimate this dal, it has various avatars that could surprise you. For now try this simple healthy dal, I think it goes well with this sleepy wintry weather.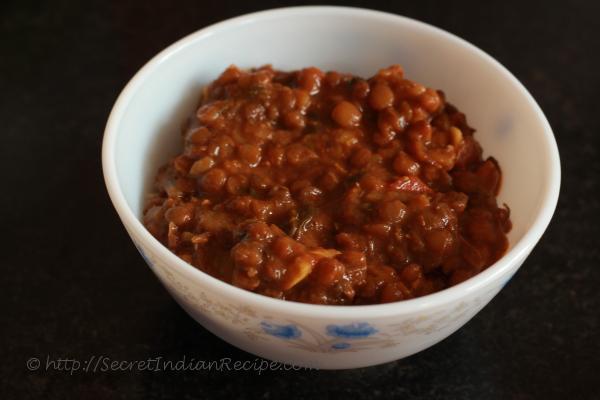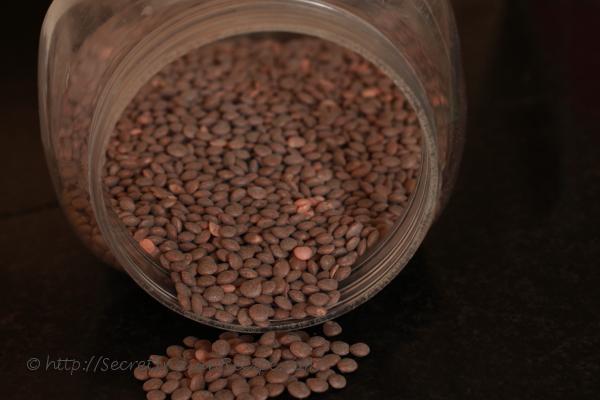 Ingredients:
Sabut Masoor dal- 2 cups
Water- 3 cups
Onion- 1
Garlic- 5 cloves
Ginger- 1 inch piece
Green chilies- 4
Tomatoes- 3
Cumin seeds- 1 tsp
Turmeric powder- 1/2 tsp
Chili powder- 1 tsp
Coriander powder- 1 tsp
Garam Masala powder- ¼ tsp
Oil- 2 tbsp
Salt to taste
Kasoori methi- 1 tsp
Chopped coriander leaves- 1 cup
Directions:
Soak the sabut masoor dal overnight or for at least 3 hours after washing the dal. Use 2 cups of water to soak the dal overnight.
Finely chop the onions and slice the green chilies lengthwise. Blanch the tomatoes, remove their skins and deseed them before chopping them finely.
Mince the ginger and garlic using a mortar and pestle. Heat the oil in a pressure cooker and add the cumin seeds.
Once the cumin seeds splutter, add the minced ginger and garlic. When the ginger- garlic browns, add the chopped onions and saute till the onion softens.
Now add the turmeric, chili, coriander and gram masala powders and saute till their rawness of the spice powders abate.
Add the chopped tomatoes to the spices and fry till the tomatoes mash completely. Add salt to the tomatoes and they will mash quickly.
Add the kasoori methi and the soaked sabut masoor dal to the the tomatoes and spices and saute for 2- 3 minutes. Add 3 cups of water and pressure cook this dal up to 3 whistles.
After the pressure settles down, open the pressure cooker. The dal would have mashed completely now. Bring the dal to simmer and add a pinch of garam masala and chopped coriander leaves.
Serve the dal with rice or rotis.
Footnotes:
You can also cook the dal separately and prepare the gravy separately and mix them both.