Sakarkand Ka Kheer (sweet Potato Pudding)
My kiddo adores sweet potato while I can't stand this vegetable. Back home my folks usually steam and have it with some grated coconut. So I figured out I need to dress the sweet potatoes in different form so that I don't bore my kiddo and then began a spree for sweet potato recipes. We did pancakes, custard, finger chips all of which are not Indian recipes. But this last one I did was a kheer or Indian style pudding. It has sugar, sweet potato, milk, cardamom powder and a dash of saffron. I tried nuts once but the kiddo just spat it out but I am adding it in the ingredient list because it can be added for adults. Now this is one dish with sweet potato I can have. In fact we toned down the sugar and had it like porridge last week because I had a surplus of sweet potatoes at home. I think flavoured sweet potatoes as in adding rose essence, cardamom powder; saffron or vanilla essence enhances the flavour.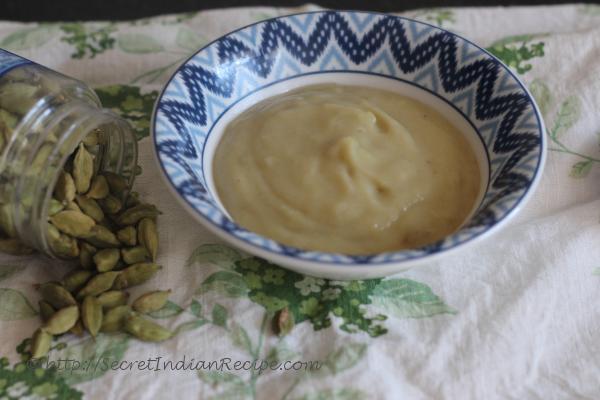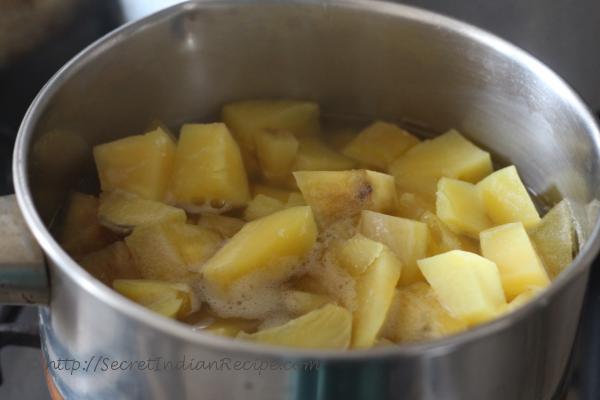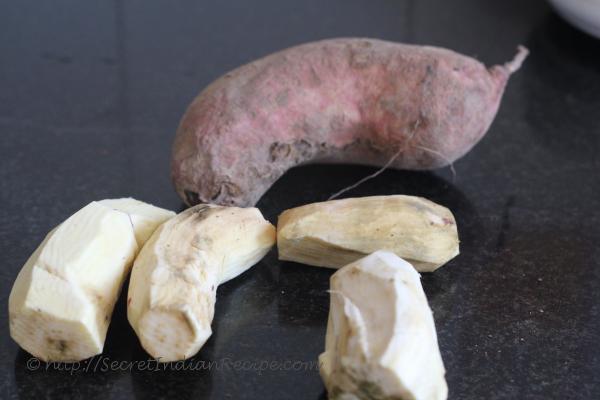 Ingredients:
Sweet potatoes- 200 g
Milk- 200 ml
Cardamom powder - 1 tsp
Sugar- 1 cup
Ghee- 2 tsp
Sago- 1/4 cup
Raisins- 2 tsp
Cashew nuts- 1 tbsp
Saffron strands- 3-4
Directions:
Peel and cube the sweet potatoes. Cook the sago in 1 cup water meanwhile.
Boil the sweet potato with 1 cup water till it is cooked. Puree the sweet potato once it cools. Soak saffron in 1 tsp milk.
Heat ghee in a pan and fry the cashew nuts and raisins till they turn golden. Set aside in a plate and saute the pureed sweet potato in the reserved ghee.
Add milk, sugar and cardamom powder and cook the sweet potato puree for 2-5 minutes.
Now add the cooked sago to the sweet potato mixture and bring the pudding to a boil. Let it simmer for 5 minutes.
Add the saffron and nuts and raisins before serving. Served warm, this kheer tastes better than served chilled.