Sandesh (bengali Sweet Recipe)
Sandesh is a Bengali sweet dish recipe made out of chenns. It is very light and yet sweet, unlike many oher Bengali sweets, Sandeh is not fried in oil.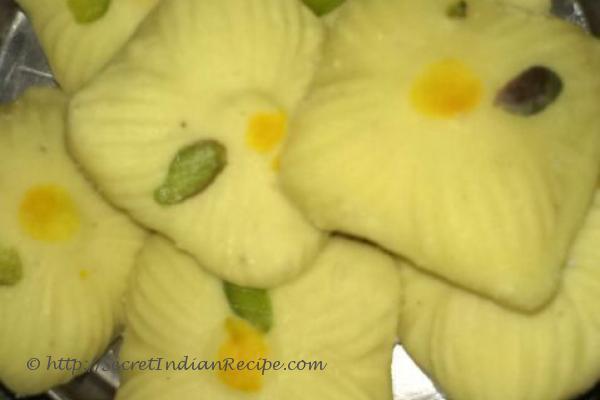 Ingredients:
Milk chenna (cottage cheese) - 1 litre milk
Grounded sugar - 1/2 cup
Cardamom powder - 1/2 tablespoon
Saffron/yellow colour - 1 pinch
Pista - 1/2 tablespoon
Directions:
Pour the chenna in a non stick pan and saute on low heat for 2-3 mintues
Add the sugar and cook for another mintue or so till the sugar is dissolved.
Mix saffron and put the chenna into moulds. Place chopped pista on sandesh and serve.
Footnotes:
You can make chenna at home by boiling the milk and then adding 1 tablespoon of lemon juice or calcium lactate powder