Sango Sukhe (french Beans With Dry Prawns)
This is one side dish that you can make in a hurry and all you need is a few rotis to eat it with. Of course, you should like dry prawns too. If you are short of time or you haven't got a protein in the fridge to cook immediately, this dish will come to the rescue because it tastes kind of meaty too. Because of the dry prawns?
Give this one a whirl. I`m sure you will like it.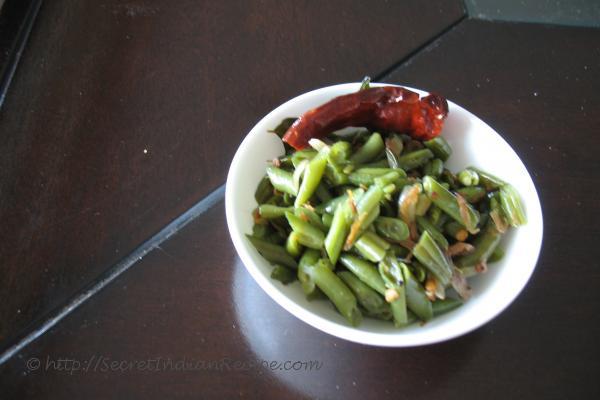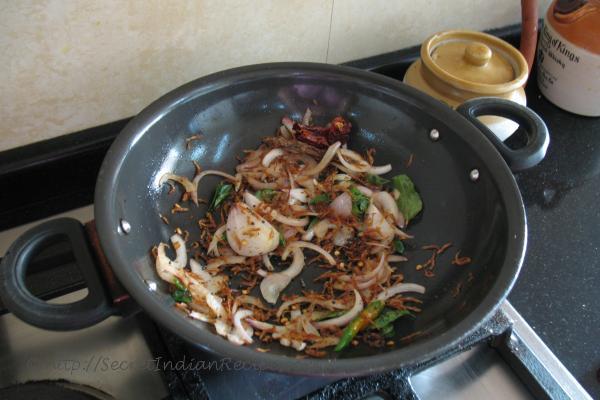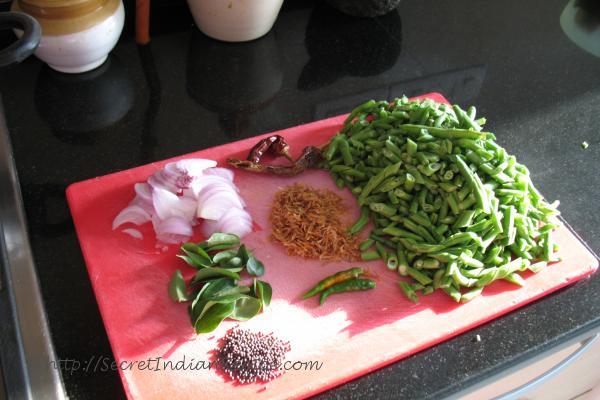 Ingredients:
250 gms French Beans, Chopped into small bits
6 tbsp Dry Prawns
1 Large Onion, thinly sliced
2 Green Chilies, slit lengthwise
8 to 10 Curry Leaves
2 dry Red chilies
1 tbsp Mustard seeds
1 tbsp Oil
1 level tsp Salt
2 tbsp Water
Directions:
Heat the oil in the pan and sputter the mustard seeds.
Toss in the curry leaves, onions, both types of chili and dry prawns. Fry this on a low lame till the onions are translucent. This will take about five minutes.
Add the french beans and mix thoroughly. Add the salt and water and mix again. Now cook on a low flame covered for eight minutes or till the french beans are done.
A great way to gauge if the beans are done is to eat one.
Enjoy!