Santare Ki Kheer (orange Flavored Indian Pudding)
The first time when my cousin sister made it, I laughed. The sheer combination of milk and oranges was absurd for me. Even when I took the spoon and put it in my mouth, it was unbelievable. I had three to four tablespoon together and then I could not stop myself till I finished it. The combination was awesome, I never had something so unique and yes……the oranges were really sweet. So if you want to try this unique dessert, choose sweet oranges and here goes the recipe….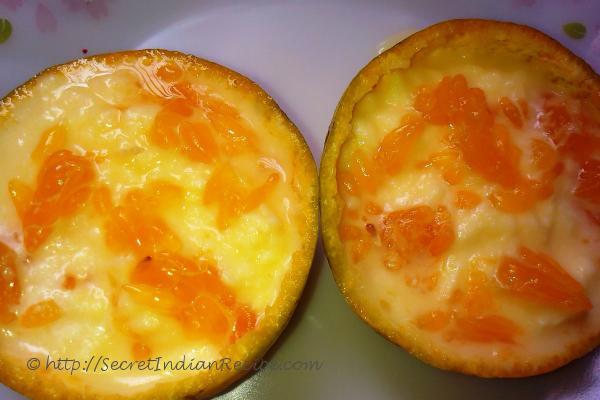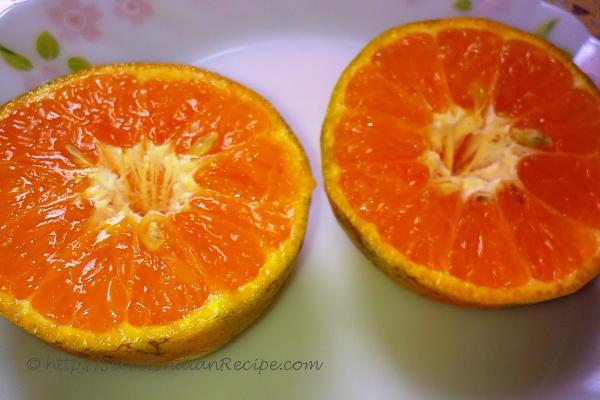 Ingredients:
Milk – 1 litre
Sugar – 2 tablespoon or as per your taste
Milkmaid / khoya – ½ cup
Orange – 1 piece (Sweet orange)
Directions:
Peel the orange and take out the orange flakes. Now take a knife and carefully remove the thin membrane of each flake and take out the orange pulp. You can keep the flakes in the deep freezer for 30 mintues before trying to take out the pulp.
Now pour the milk in a wide pan and keep it on the stove. Switch on the stove and then let the milk boil on low flame for about 30-40 mintues, till it is reduced to about 200 litres or 1/5 of the original quantity.
Add the sugar and milkmaid or condensed milk and mix. Stir continuously so that no lumps are formed. Cook for about 2-3 mintues. Switch off the gas and let it cool.
Once the kheer reaches the room temperature, add the orange pulp and mix. Garnish with some more orange pulp and keep in refrigerator for 30 mintues.