Santrayache Raite (mustard Flavoured Orange Raita)
The Nagpur mandarin is among the world's best mandarins. This recipe makes use of this beautiful and delicious fruit. Combined with probiotic yoghurt it is a healthy recipe packed with flavour and nutrition, rich in vitamin C and antioxidants. Easy and quick, take your child's help and assemble this no-cook recipe for a snack or a side dish. This recipe makes use of mustard powder as a flavouring agent. In a departure from the usual cumin powder or chat masala added to raita recipes, this technique is called 'mohri laavne' in maharashtrian cuisine and may be applied to other raita or cold drink recipes such as the raw mango cooler or panha. The brown mustard is best suited since it is less pungent than the black mustard. My grandfather was especially fond of the subtle pungency that the mustard offered and taught me to appreciate this technique. This recipe is a tribute to him.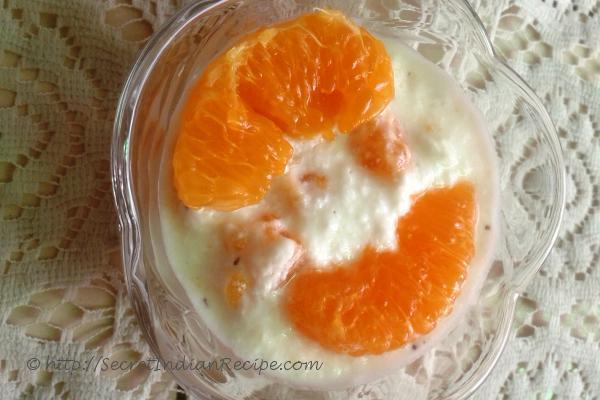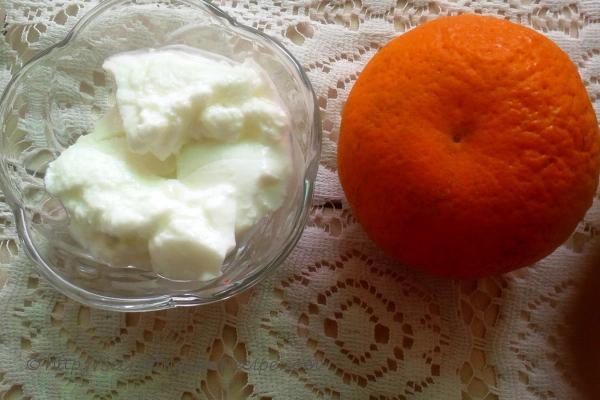 Ingredients:
1 cup orange wedges, peeled
1 cup whipped yoghurt
1 tsp sugar
1 tsp mustard powder
Salt to taste
Directions:
Transfer the yoghurt to a deep bowl and whisk.
Add salt and sugar and mix well.
Take black mustard seeds in a pestle and mortar and grind to a powder.
Add the mustard powder to the yoghurt and mix.
Peel the orange and cut through the middle of each segment to remove seeds.
Remove the membrane and cut each segment into 3 pieces.
Add the orange segments to the yoghurt.
Chill the orange raita in the refrigerator for two hours before serving.