Sapeita / Sapoita (pigweed In Dried Pea Lentil)
It is a vegetarian side dish recipe from Uttar Pradesh with an unforgettable taste. The main ingredients are bathua saag and matar ki dal and hence this is a winter special recipe as the Bathua saag is avilable only in winter. Though my Mother used to alternate it with spinach in other seasons, but the recipe is originally made of bathua saag only. Bathua is known as chill bhaji or pigweed. It is very high in calcium and iron and in fact it has three times more Iron and calcium than spinach. And as it is cooked along with dal, it has good content of protein.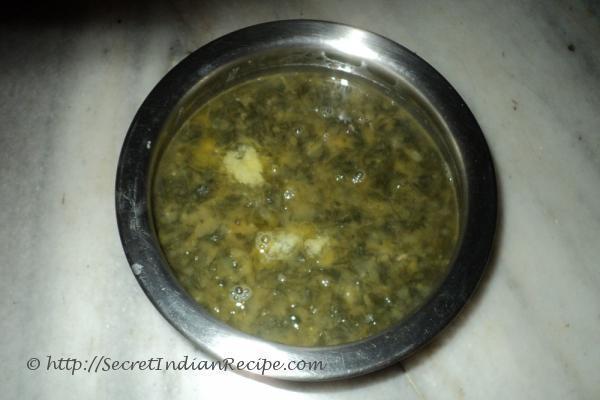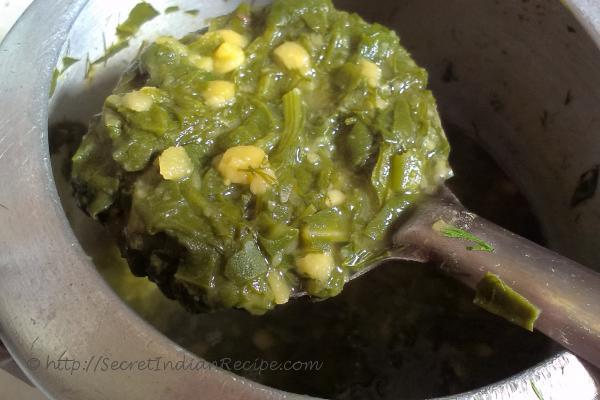 Ingredients:
Matar dal (Dried pea lentil) ½ cup
Bathua saag (pigweed) 1 bunch
Green coriander leaves 10 grams
Soa patta (Fresh Dill) 10 grams
Green chillies 2 pieces
Mustard oil 1 tablespoon
Salt 1 tablespoon
Butter 1 tablespoon
Directions:
Pluck the leaves of bathua saag then wash them thoroughly. Drain excess water and then finely chop it. Similarly wash and drain soa paata and green coriander leaves and chop it alongside.
In a pressure cooker add 1 and ½ cup of water and let it boil. Once it starts boiling add the washed matar dal , salt, mustard oil, green chillies, washed bathua, coriander and soa patta and put the lid on. Cook upto two whistle and then switch off the gas.
Temper it with ghee, zeera and whole red chilli and serve it with plain rice.