Sapota/ Chikku Milkshake (sapodilla Shake)
A thick full flavor chikku milkshake with a pinch of my secret ingredient.. :) do try it.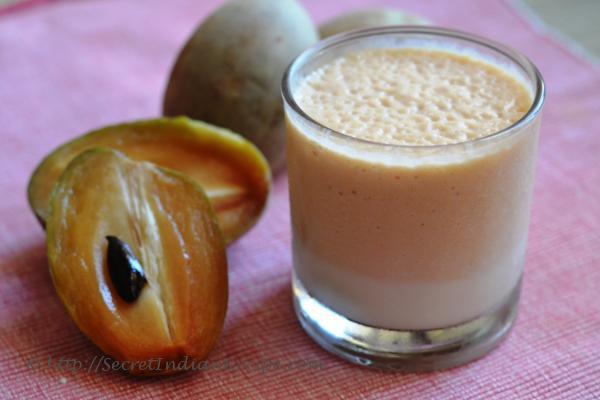 Ingredients:
2 Chikkus (full ripe)
500 ml full cream/ full fat milk
Sugar (Optional)
Pinch of Cinnamon Powder (My secret ingredient)
Directions:
Remove the skin and de-seed the chikkus. Cut them briefly into 4 pieces.
Blend, chikkus and milk into a smooth drink. (Use chilled milk) Add a pinch of cinnamon and blend once again.
if using room temperature milk pour it into a glass with ice.