Sattu Sarbet (healthy Roasted Gram Flour Drink)
This year 13th April is being celebrated as 'Sattu Sankranti' in Uttar Pradesh and Bihar. It is a local festival and on this day people from Bihar and Uttar Pradesh cooks different recipes of Sattu. Sattu ki Litti and sattu ka Paratha are the two most common. Sattu is also eaten raw by just adding a little water and salt to taste. It is complemented with raw mango chutney or sometimes raw onions. This year I thought of trying something new. So, I made this Sattu sarbet. Quite easy to make and a savior in the scorching weather of Kolkata now a days.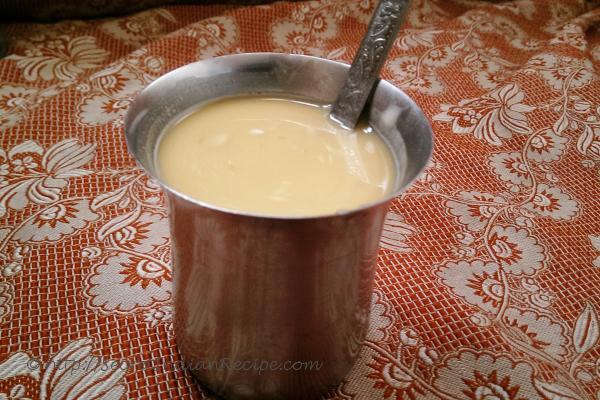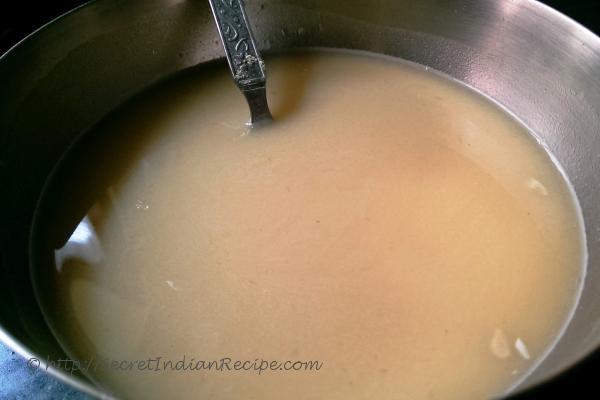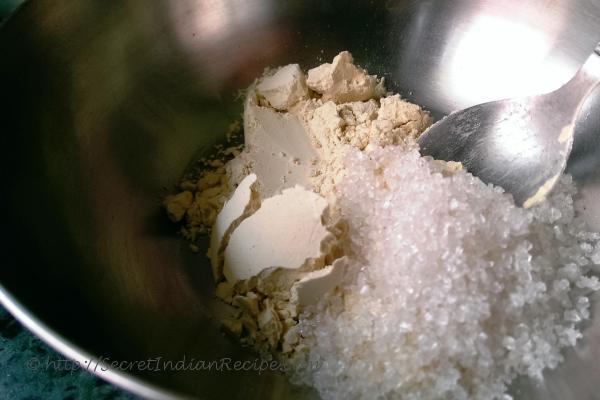 Ingredients:
Sattu (Sattu flour / roasted gramflour) – 3tablespoons
Sugar – 2 tablespoons
Lemon juice – ½ lemon
Chilled water – 1 glass
Directions:
Combine sugar and sattu in a bowl.
Add chilled water and stir. You mat find some lumps but continue stirring till the sugar and sattu dissolves completely. Alternatively you can add chilled water and leave it for few seconds. The sugar and sattu will dissolve and then you can stir.
Finally add the lemon juice and mix.
Footnotes:
During summer, you can keep the basic sugar and lemon juice in refrigerator and just add two to three tablespoon of sattu to make this drink.