Saunf Aur Pudina Ka Sarbet (fennel And Mint Juice)
Saunf and pudina , both have a cooling effect on our body and thus this drink is specially good in summer. It works as a detoxifier if taken in early morning. Moreover the refreshing flavor of mint can boost your mood anytime of the day.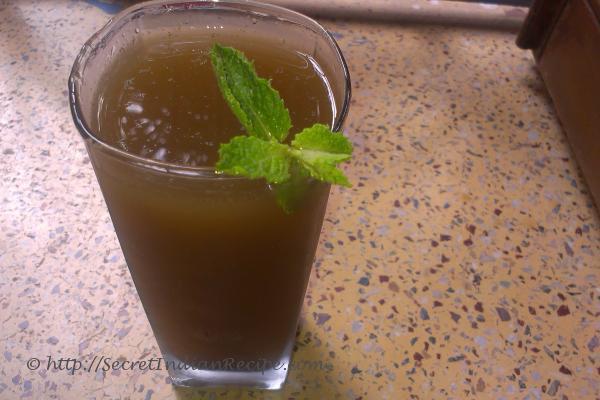 Ingredients:
Saunf (fennel seeds) - 4 tablespoon
Pudina (mint leaves) -1/2 cup
Sugar – 4 tablespoon
Cold water – 2 glasses
Directions:
Soak fennel seeds in ¼ cup of water for an hour. Pluck the mint leaves, wash thoroughly and keep aside.
Take a small size grinder and add fennel seeds, mint leaves, sugar and some water and grind it altogether. Add remaining water and sieve the juice through a tea strainer. Serve immediately.
Footnotes:
For Diabetic people avoid sugar