Savoury Kordoi (assamese Whole Wheat Fritters)
Kordoi recipe is a popular festive snack recipe from North-East Cuisine belongs to Assam. Savoury Kordoi is a dish made with very basic ingredients and so you don't need any special preparation.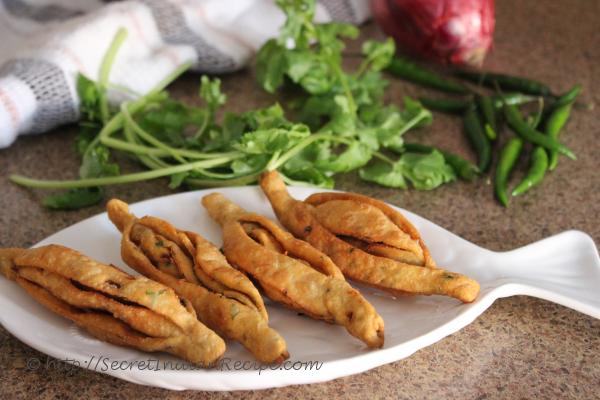 Ingredients:
½ Cup, Whole Wheat Flour
1-1/2 tbsp, finely chopped Onion
2 tbsp, finely chopped Coriander leaves
2 tbsp, grated Carrot
1/3 tsp, Cumin seeds
1/3 tsp, Carom seeds
2 tsp, Ghee for making dough
Oil, to deep fry
Salt, to taste
Directions:
Take a bowl, add whole wheat flour, chopped onion, coriander leaves, grated carrot, cumin seeds, carom seeds, ghee and salt.
Rub all the ingredients together.
Sprinkle water little by little and make a stiff dough and let it rest for 10 to 15 minutes.
Divide the dough into equal balls of big gooseberry size. shape into balls and flatten them.
Roll the ball into a thin disc around 3 inches on a floured surface.
With a sharp knife, cut straight lines , making sure not to cut all the way through
From one end start to make a roll, pinching the ends to bind. Push the two ends of the shaped kordoi gently to plump the middle.
Deep fry in batches until golden brown and crisp.
Drain Kordois on an absorbent paper.
Serve hot with ketchup or chutney.