Savoury Oats Chila/roti (oats Pancake)
Here's another healthy breakfast option that I make quite ofter. Do share your recipe of cooking with oats. This one's an easy savory oats pancake that a friend Tinu introduced me to...It a great way of cooking with oats!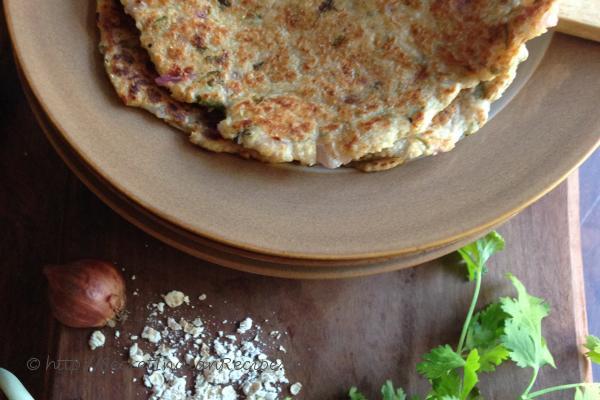 Ingredients:
1 cup Quick cooking oats
1/4 cup low fat Yogurt
1 small Onion finely chopped
1 Green chilli finely chopped
handful of Chopped Coriander
Salt to taste
Water enough to make a thick batter
Oil to cook the pancake.
Directions:
Powder the oats in a grinder.
Now add all the chopped ingredients and salt and mix in the yogurt.
Add just enough water to make a thick batter.
Heat a non stick frying pan and lightly grease it.
Now spread the batter evenly onto the pan and cook both sides till nice and brown.
This can be eaten either by itself or with some yogurt. Enjoy!