Seb Ka Achar (granny Smith Apple Pickle)
Granny smiths apples are known for their tartness that makes them ideal for tarts and jam. They are rich in antioxidants and wonderful source of fibre. These apples though expensive in India, have recently gained popularity. I have used this apple to make an instant pickle. By instant, I mean we can use it as soon as it is off the stove. We were on vacation recently and I prepare pickles and chutneys to carry with us for road trips. This pickle was something I prepared for the journey with Dal ki roti. This pickle should be consumed quickly because the apples are crunchy then. It tastes just like an instant mango pickle with the sour taste and extra crunch; you can also have it with curd rice.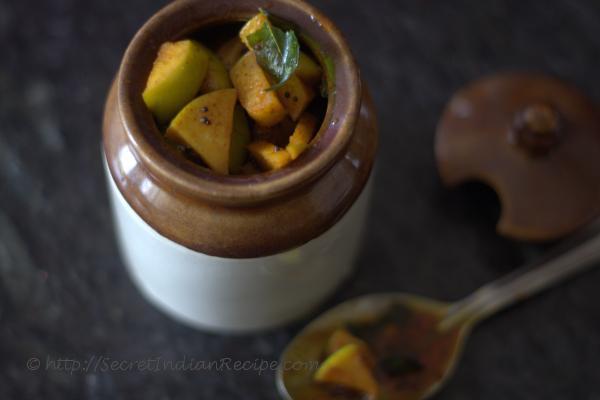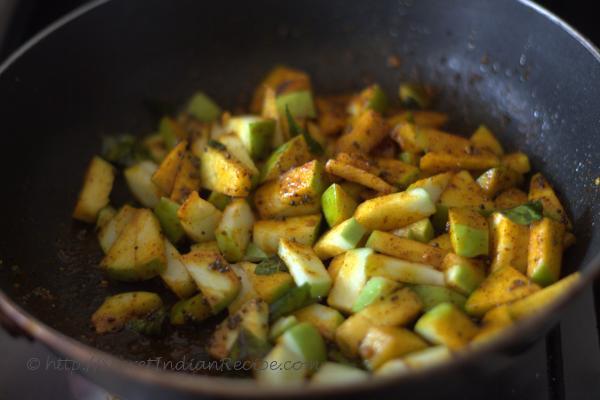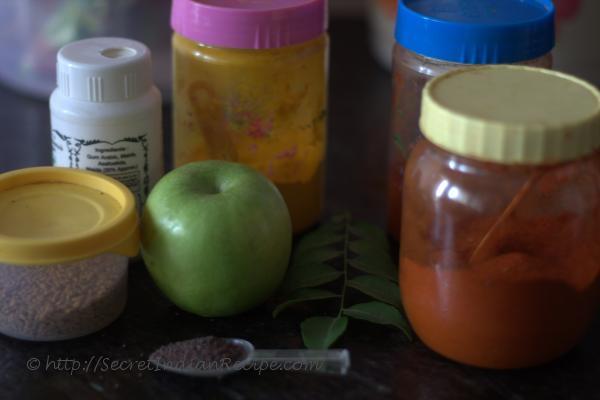 Ingredients:
Granny Smith Green Apple-1
Mustard seeds- 1 tsp
Chili powder- 1/2 tsp
Turmeric powder- 1/4 tsp
Asafoetida- a pinch
Fenugreek powder- a pinch
Gingelly oil- 5 tbsp
Salt- to taste
Curry leaves- 6-8 leaves
Kashmiri chili powder- 1 tsp (optional)
Water- 6 tbsp
Directions:
Wash and chop the apple into small pieces.
Heat oil in a pan and add the mustard seeds. When the mustard splutters, add the curry leaves and reduce the flame.
Add all the spice powders by taking the pan off the flame, so that the spices don't burn.
After 2 minutes, add the chopped apples and salt. Toss the apple pieces in the spices.
Add 6 tbsp water to cook the apples for 2 minutes. Do this over low flame.
Take the pickle off the stove after 5 minutes and store in an airtight jar. Serve with rotis, curd rice and parathas.