Sem Aur Aloo Ka Bharta ( Indian Flat Beans / Lima Beans And Potato Mash)
Sem ka bharta is an age old recipe from Uttarpradesh. Sem is winter vegetable and hence this recipe can be relished only in winter. You can find the two varieties of sem in the market. First the dark green one which is actually grown commercially and the second one which is the local sem ….is light green in colour and has a more sweet taste. For Bharta you can use both but I recommend to use the light green variety. The secret ingredient is the mustard oil. It gives this recipe a pungent taste so do not use any other oil. You can enjoy it best with hot steamed rice or Chappati. #SteamedRecipe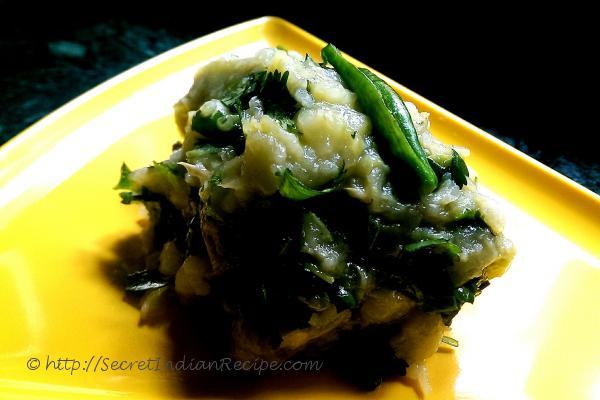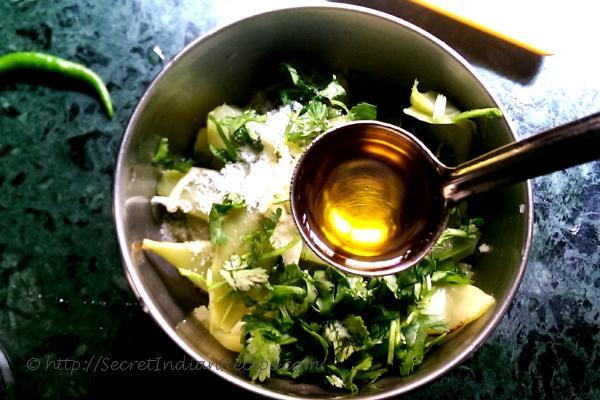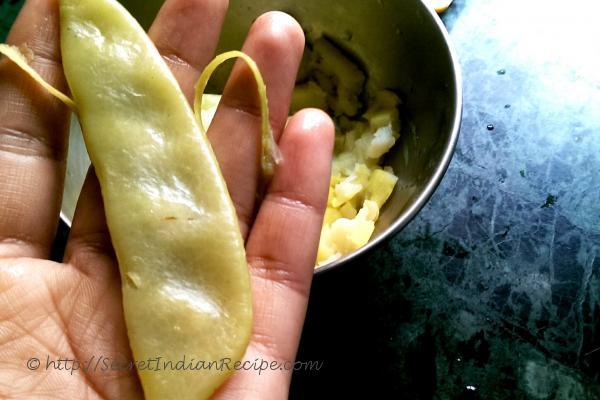 Ingredients:
Sem(Indian flat beans) – 150 grams
Potato (Boiled) – 2
Garlic pods – 2-3
Green coriander leaves – a handful chopped
Green chilies – 1-2 chopped
Salt to taste
Mustard oil – 2 tablespoons
Directions:
Wash the sem with water and wipe it with a kitchen towel. Boil water in a pan for steaming the sem. Alternatively you can use Idly steamer or rice steamer. Place the sem on the sieve or steaming plate and steam it for 15 mintues.
Let it cool and then take out the sides by just peeling it out as shown in the picture.
Mash the boiled potatoes in a bowl. Add the steamed sem and mash it together.
Add chopped green chilies, coriander leaves, crushed garlic and salt to taste.
Finally add the secret ingredient …..the mustard oil and mix all together.
Serve hot with hot steamed rice.