Semi Gravy Chicken
Semi Gravy Chicken.
This Semi gravy chicken recipe is easy to make. It goes perfect with Varan Bhaat and Onion salad on the side. Use of coconut gives it an awesome coconutty punch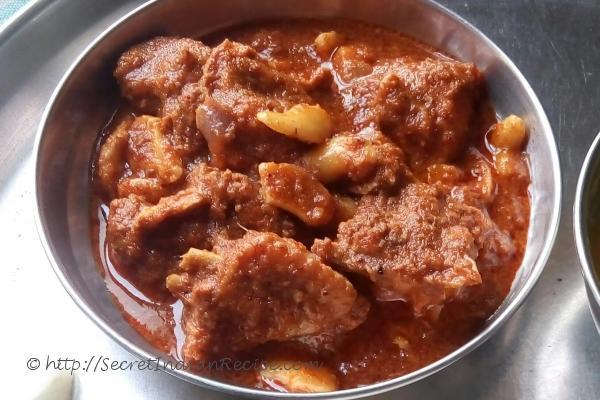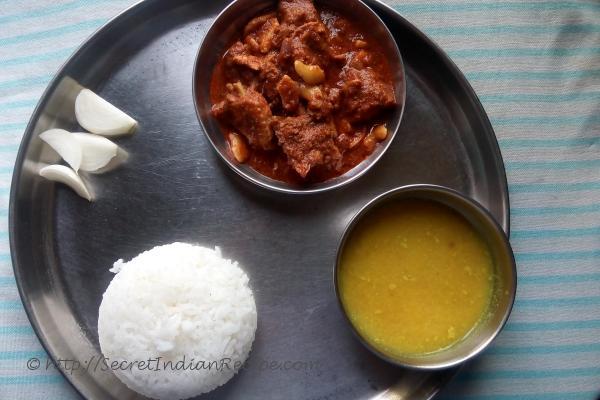 Ingredients:
1/2 Kg Chicken Pieces ( Broiler)
3 medium size Red Onions- 2 sliced finely and 1 finely chopped
1/2 cup freshly grated coconut
1 tbs ginger garlic paste
1 tbs home made garam masala (without Chillie)
1 tbs Red chillie Powder
2 tbs spoon Garam Masla with red chillie ( Home Made)
3 tbs Oil
Salt to taste
Cashew nuts (Optional)
Directions:
Wash the chicken pieces and marinate with ginger garlic paste, garam masala (without chille), red chilli powder and keep aside for 1/2 an hour.
In a pan heat 1 tbsn of Oil and roast the sliced onion and fry till reddish brown Now add 1/2 cup freshly grated coconut and roast till it turns pinkish brown. let it come to a room temperature and grind it in smooth paste.
heat the remaining oil in a pan and add 1 finely chopped onion fry till it turns pinkish. Add 2 tbs spoon Garam Masla with red chillie ( Home Made) fry a little and add marinated chiken & mix well. put a lid on the pan. let the chicken cook. it will take 20 mnts to cook the chicken on medium flame. Do not add water. Let the chicken cook in its own flavor. Now add Grind paste, Cashew nuts, salt to taste. Mix well and add 1 cup of water and let it cook for 10 mnts.
Semi Gravy Chicken is ready. Garnish with coriander leavs.
Other Indian Recipes that you may Like !