Semiya Payasam ( Vermiceilli Payasayam)
Semiya payasam is one of the well known Indian dessert.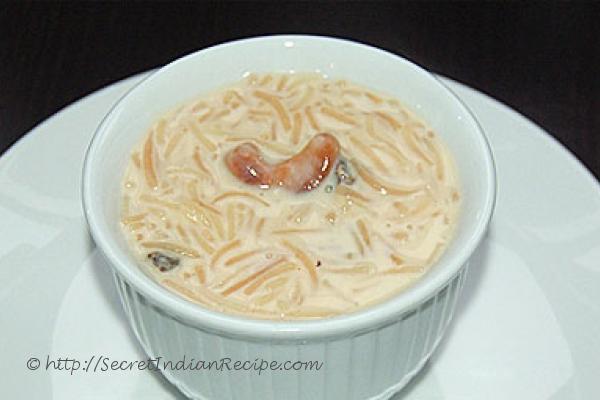 Ingredients:
Semiya roasted - 1/4 kg
Cow milk - 3Lt
milk Powder -1/4 kg
Condenced milk - 1 tin
Sugar – As per taste
Cardamom - for good flavour
Kismis - 25 gm
Ghee or butter - for salute
Directions:
Boil milk on medium flame till it is reduced to half.
Add milk powder soaked in warm water and stirr again.
Add the sugar once the milk is reduced to 1/3.
Add roasted semiya and switch off the stove. Add fried cashew and kismis and cardamom and butter. Delicious semiya payasam is ready. Thanks for all please try it