Sesame Prawn Toast
So these prawn toasts are everything you might want in an appetizer. They are hot, fried and meaty :) That really hits the spot for me. I don't know if they eat this in some part of South East Asia, but it is yum yum yum. I ate it once in my childhood at my favourite Chinese restaurant. The restaurant doesn't stand anymore, but my memory of the food there is as fresh as ever.
These little babies are super easy to make. They take 10 minutes to whip up and about 4 minutes to fry. Today my sister and I are just chilling so we are planning to have these for dinner.
If you try this once, it will definitely become your go to recipe for dinner parties too.
Enjoy!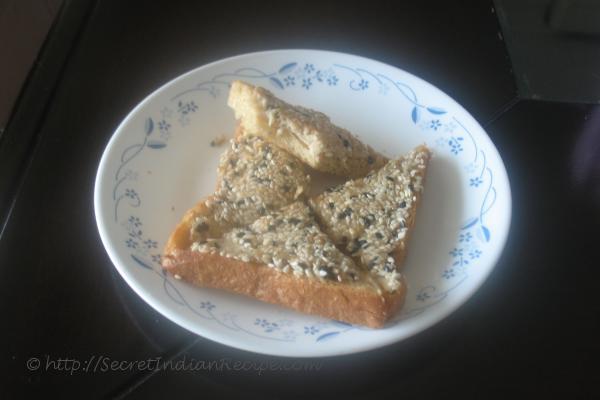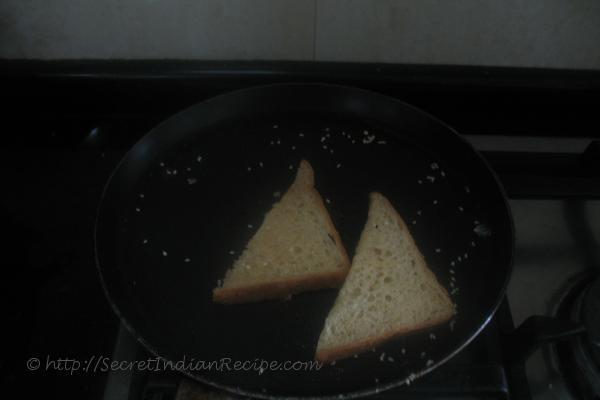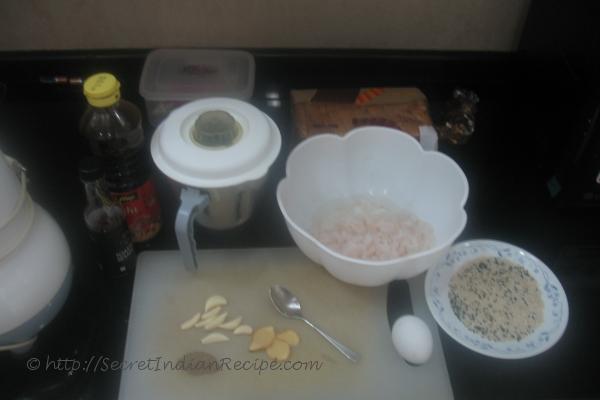 Ingredients:
1 1/2 cup Prawns, shelled and deveined
8 cloves Garlic
1/4 inch Ginger
1/4 tsp Powdered White Pepper
1 tsp Rice Flour
1 tsp Soy sauce
1 tsp Sesame seed oil
1 spring onion (optional)
1 Egg
Oil for frying
1/4 cup Sesame Seeds
6 slices of Bread (or more if required)
Directions:
Put the prawns, pepper, flour soy sauce, sesame seed oil, spring onion (if using), egg, ginger and garlic in the mixer and mix till it forms a chunky paste. This should take 2 minutes for this quantity.
Spread this paste on bread slices and dip the slices, paste side down, into a plate with sesame seeds.
Press down lightly and place on a cutting board, sesame seed side up. Shallow fry in oil sesame seed side down first for two minutes each side.
Serve hot with sweet chilly sauce. Enjoy!