Sev Khamani ( Steamed Lentil Crumbs Served With Sev)
I am sharing this recipe here because it is my Husbands favorite recipe and I love to make this recipe for him. And I want you guys to try it once, you will also make it again & again like me.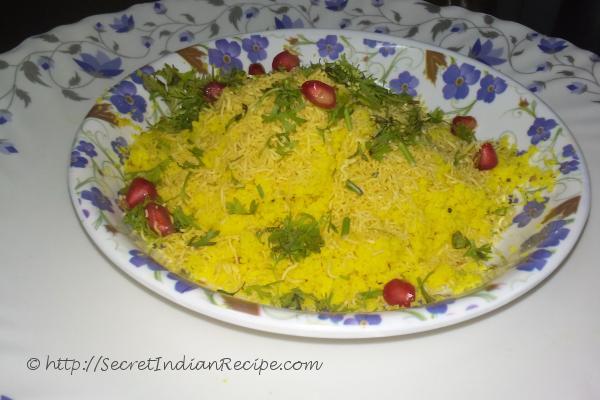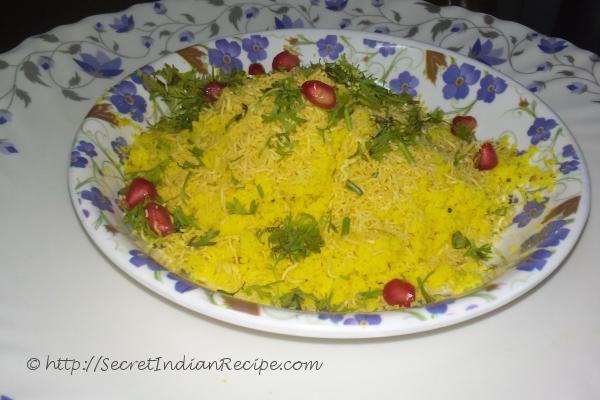 Ingredients:
Chana dal ( Split Bengal gram)-100grams
Green chilly-5 to 6
Garlic- 8 to 9
Citric acid-1/2tsp
Sugar-3 tsp
Salt to taste
Haldi (Turmeric Powder)-1tsp
Hing ( asafoetida)-1tsp
Oil-1tabsp
For seasoning
Oil-2to3tbsp
Sesame seeds-2tbsp
Mustard seeds-1.5tsp
Pomegranate, Sev to garnish
Directions:
Soak Chana dal for 7-8 hours.
After soaking grind it with green chillies, ginger and garlic.
Do not add much water.
And now add the other remaining masala.
Give a nice whisk.
Grease a thali and pour batter in it and steam it for 15-20minutes
Once its done allow to cool down.
Pulse it in the mixture, It will form crumbs.
Now take oil in large pan and add the ingredients for seasoning.
afterwards add the crumbs.
Sprinkle some water from top at this stage you can sprinkle some powder sugar also and mix.
Garnish with Coriander leaves, sev and pomegranate and serve.