Shahi Murg
Shahi Murg is an easy dish, made with tomato curry and spices. This dish is called shahi, because it is rich and full of flavors. Try this dish when you're hosting a party or to give your family a getaway from the daily menu.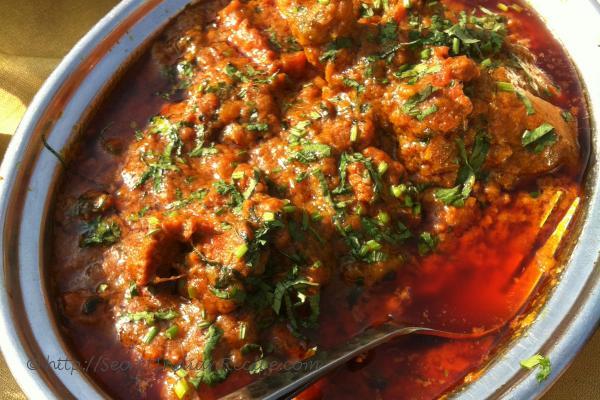 Ingredients:
Chicken 500gms
Curd 1cup ( For Marination)
Salt to taste
Ginger and Garlic paste 1tbs ( For Marination)
Lemon Juice 1/2tbs ( For Marination)
Onion Paste 1/2 cup
Tomato Paste 1 cup
Red Chilli Powder 1tbs
Turmeric Powdwer 1/2tbs
Coriander Powder 1tbs
Garam Masala 1tbs
Cumin Seeds 1tbs
Directions:
In a bowl, add all the ingredients together – chicken, curd, ginger and garlic paste and lemon juice.
Mix it well and keep the marinated chicken for 15-20 minutes.
Now for the gravy, heat 1tbs of oil in a pan and add cumin seeds to it, when the cumin seeds starts to crackle, add the onion paste and cook it till it turns golden brown.
Add the tomato paste in the pan with all the other spices - salt, red chilli powder, coriander powder, garam masala.
Once your gravy is ready put 1 cup of water and the marinated chicken and let it cook for 15-20 minutes
Footnotes:
Garnish it with some fresh coriander and serve it hot with roti's or rice. Happy Cooking!
Other Indian Recipes that you may Like !