Shalgam Ki Sabji (spicy Turnip Curry)
Shalgam or Turnip is a winter vegetable and is under rated. It is usually prepared with onions and tomatoes. Turnips are easy to cook and are really good for your health. They are very low calorie i.e. contain only 28 calories per 100 gms. Besides this, they are very good source of anti-oxidants, vitamin, minerals and dietary fiber. To add more flavors you can also add peas to this dish.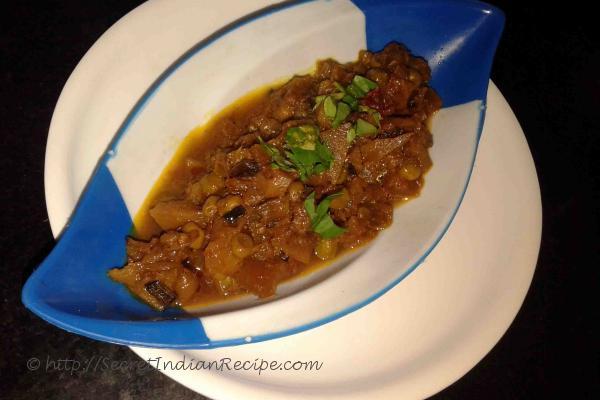 Ingredients:
Turnips/ shalgam – 4 pieces (peeled and chopped)
Onion – 3 pieces (chopped)
Tomato – 2 (chopped)
Peas – ½ cup
Ginger - 1/2 teaspoon (grated)
Green chillies – 2 pieces (chopped)
Coriander powder - 1/2 teaspoon
Red chilli powder - 1/4 teaspoon
Turmeric - 1/2 teaspoon
Oil – 4 tablespoon
Salt to taste
Water – 2 cups
Finely chopped coriander/spinach leaves for garnishing
Directions:
Heat the oil in a pressure cooker till it is medium hot.
Add the chopped green chillies and grated ginger and fry for a minute.
Add the chopped onions and sauté on medium heat till the onions are lightly browned.
Now, add the chopped tomatoes, peas, salt, turmeric, red chilli powder and coriander powder
Stir fry on medium heat for 3-4 minutes or till the oil leaves the sides of the cooker.
Add the chopped turnips and mix.
Add the water and stir well.
Close the cooker and put it on high flame, wait for 2 whistles.
Now, reduce the heat and cook on low level for about 15 minutes.
Open the cooker after all the steam has escaped.
Mash the cooked turnips very lightly.
Keep on the flame for a few minutes to dry out excess water if any.
Garnish with finely chopped coriander leaves.