Shimla Mirch Bhajji (capsicum Fritters)
Bhajji or Pakodas are our all time favourite snack. And there is something about the rains that makes us Indians want a hot cup of tea and these hot fritters. So it so happened that we received an unexpected down pour two days ago and since I was just done with day's chores I decided to make these fritters and tea that very moment. I had this sudden urge to finish these fritters and tea and enjoy the rains though I would say with a clingy kid this is a luxury. But I did manage the bhajjis and the tea in time to sit and enjoy the monsoons. My clicks were pathetic because the room was under lit and my kiddo was tugging along while I shot but I must say fritters and piping hot tea on a rainy day is heavenly. I wish I could read a book too, maybe next time.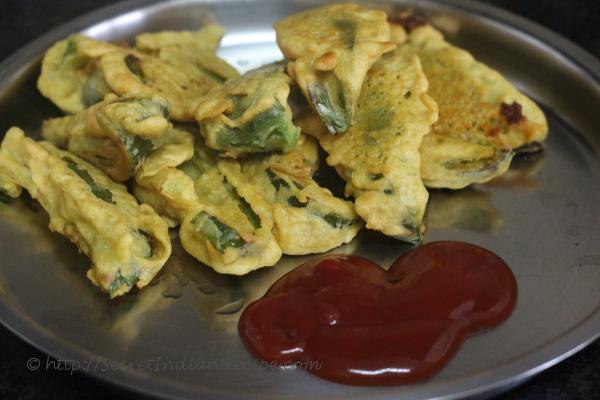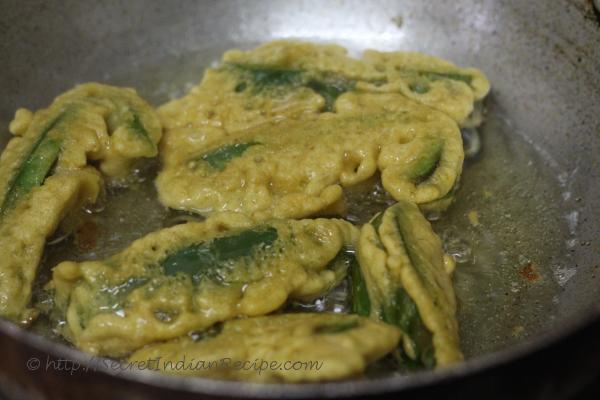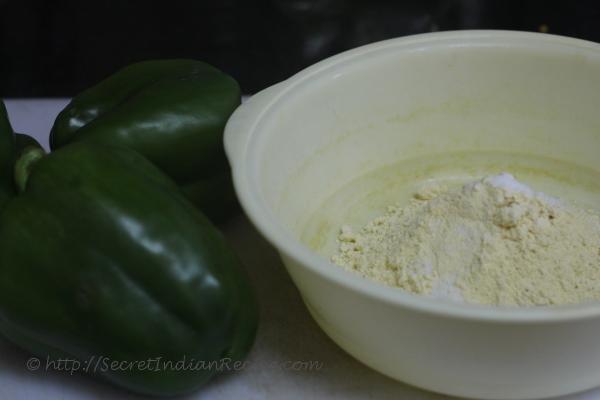 Ingredients:
Capsicums- 4
Gram flour- 1 1/2 cup
Salt- 1/4 tsp
Chili powder- 1/2 tsp
Garlic paste- 1 tsp
Turmeric powder- a pinch
All purpose flour- 1/4 cup
Oil- for frying
Directions:
I use all purpose flour along with gram flour for a crisp consistency. To start with slice the capsicums into long strips.
In a bowl mix the spice powders with salt and garlic paste. Throw in the sliced capsicums into this paste and start adding the water and flour alternating each time till you get a thick consistency.
This method gives you more control over the consistency of the batter rather preparing a batter ahead and adjusting flour and water levels later.
Heat oil till it is piping hot and then lower the heat. Dip the capsicum strips in the batter and fry it till both sides brown.
Do the frying on medium flame so that the fritters cook and brown evenly. Serve with ketchup.