Shimla Mirch Ka Achaar (bell Pepper Pickle)
I just love bell peppers, simply because they add colour and flavour to any recipe. I find them very versatile like potatoes. You can just fry it with salt and have it, or you can make simple bell pepper curry and what more, you can simply add them to any traditional recipe and change its entire taste and presentation. Recently, I learned one another way to include bell peppers in my diet……through pickling them. Let's find out how?........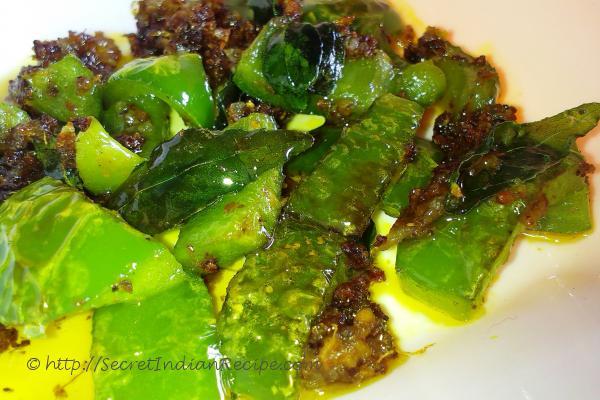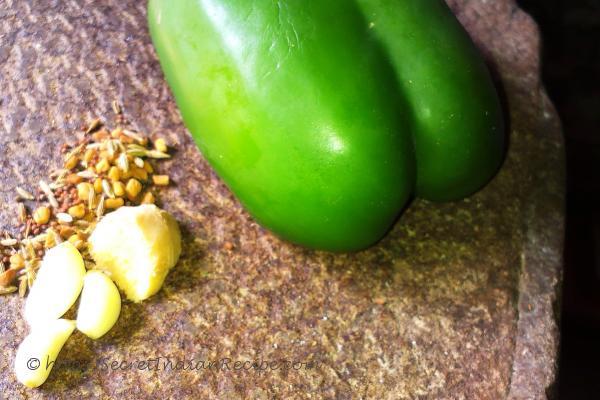 Ingredients:
Simla Mirch (bell pepper) – 100 grams
Mustard oil – 4-5 tablespoon
Curry leaves – 6-7
Salt as per taste
Cumin seeds – 1 tablespoons
Rai (Black mustard seeds) – 1 tablespoons
Methi (fenugreek seeds) – 1 tablespoons
Garlic – 3 cloves
Ginger – 1 inch
White vinegar – 5 tablespoon
Directions:
Wash and de-seed the bell peppers and then chop it into medium pieces.
Boil 2 cups of water in a pan and then put the chopped bell pepper to blanch. Take out and then spread on a muslin cloth to dry. Keep them under sunlight for 3-4 hours.
Take cumin, black mustard and fenugreek seeds in a grinder and grind into coarse powder.
Crush the ginger, garlic and curry leaves then put it in a bowl.
Now add the bell peppers, turmeric powder, grinded macula powder, salt, vinegar and mustard oil and mix well.
Transfer the entire pickle in a glass bottle and then keep it under sunlight for 4-5 days.
Enjoy it with paratha or with rice and dal.