Shrikhand
Gujarati sweet dish made easily.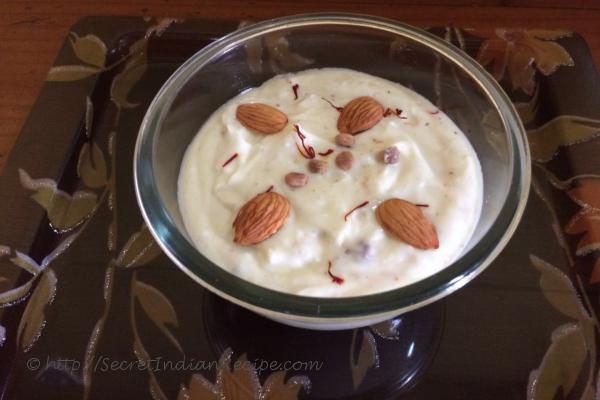 Ingredients:
|| Ingredients for hung curd ||
4.5 cups fresh full fat Dahi (Curd made from 1 litre milk)
|| Ingredients for for shrikhand ||
100 gms powdered Sugar, add as per taste
¼ th tsp Cardamom powder
2 pinch Saffron strands
5 - 6 crushed Pistachios, 4- 5 pieces of Almonds for garnish, you can use any dry fruit of your choice
Directions:
Procedure: Take hung curd in a bowl- add sugar, cardamon, saffron strands and crushed pistachios and mix well.
You can chill the shrikhand in fridge and later serve.
While serving top with some sliced dry fruits like almonds. you can also top shrikhand with crushed dry fruits.