Simaer Payesh ( Vermicelli Kheer)
Payesh is the most holy dish among Hindus, which is generally prepared during Hindu pujas. But this payesh is totally non Festive and very easy to cook.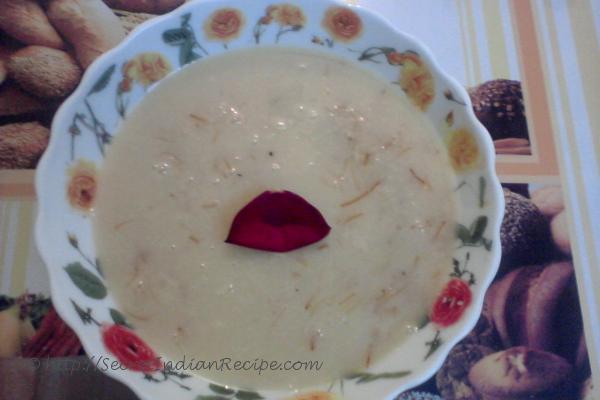 Ingredients:
Vermicelli- 150g
Milk- 500ml
Sugar- 150-200g(as per taste)
Roasted Cashew and Resins
Ghee- 2tsp
Bay leaf- 1no
Cardamom- 4pcs
Directions:
Heat the ghee in a pan and fry the Vermicelli till golden brown.
Now pour the milk in it and boil till the vermicelli becomes soft.
Then add the sugar and mix well and boil for sometime.
Now add the bay leaf, cardamom and the roasted cashew and resins.
Now take it off the oven, cool it and serve.