Singhare Ki Barfi (chestnut Flour Cake)
Singhare ki barfi is a sweet dish prepared during fasting. This recipe is especially convenient for specially for working women who cannot have outside food during fasting . This is an easy recipe as you can prepare it before and carry it along with you unlike other fasting foods.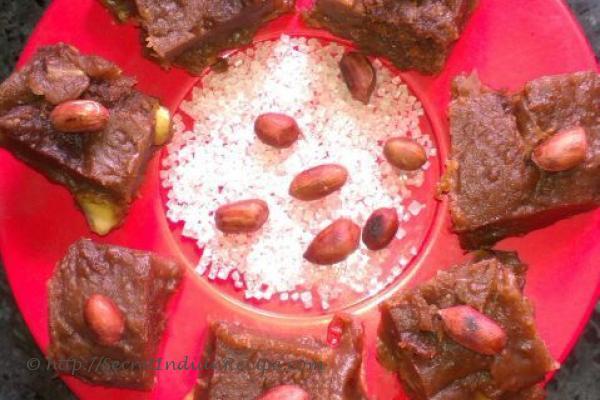 Ingredients:
Singhare ka atta (chestnut flour) – 100 grams
Ghee – 100 grams
Sugar – 150 grams
Water – 200 ml
Cashew – 2 tablespoon (cut into half)
Dry coconut – 2 tablespoon (cut in pieces)
Raisins – 2 tablespoon
Cardamom powder – ½ tablespoon.
Directions:
Heat ghee in a karahi and pour the Singhare ka atta. Fry the atta on low heat for about 10 minutes.
Then add sugar, cashew, coconut, raisins and cardamom powder and saute for another 2-3 minutes. Add the water and mix thoroughly. Cook on high flame till the atta starts leaving the sides of the karahi.
Grease a plate with some ghee and pour the moisture when it is still hot. Level the mixture and let it cool. Cut the mixture in squares or any other shape and serve.