Sol Kadi ( Kokum Drink)
Sol Kadi is drink which is made from Kokum and coconut milk. Sol kadi cools down digestive system after eating spicy food. This is a famous drink from Maharashtra's Konkan region and often had after a spicy fish/chicken curry and rice meal.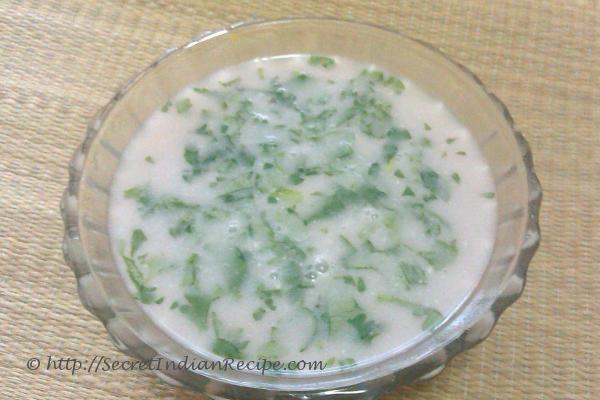 Ingredients:
Petals of Kokum- 6
Grated wet coconut- 1
Hot water - 1 cup
garlic - 2 cloves
Chillies- 1
Coriander leaves for garnish
Directions:
Soak the kokum petals in hot water for 3 to 4 hours
Grind the grated coconut, garlic and cillies together with little water in a blender or mixer. Keep grinding till it becomes thick paste like texture
Squeeze this mixture through a cloth or strainer to get white coconut milk with garlic and chilly flavours. repeat this process two to three times
Discard the kokum from the water, add the coconut milk mixture into the kokum water, mix well, garnish with coriander leaves and serve chilled.
Footnotes:
Sol kadi is a natural digestive