Sooji Aur Narial Ke Ladoo (semolina And Coconut Sweet)
I am not very fond of sweets and in fact I try to avoid sweets for the fear of gaining weight. But, I like to taste home made sweets. In Bengal during ' Saraswati puja' the Bengali community makes different type of sweets with Coconut and Jaggery at home and offer it to the goddess. The ' Naru' being the most common wherein grated coconut is mixed with jaggery and then shaped into small ladoos (balls). Then there is ' Moa' …. Which replaces grated coconut with puffed rice and sometimes has khoya (Condensed milk). The other one quite popular is the Sooji and Coconut ladoos. The ' Naru' is a little sticky as it is cooked with jaggery and hence not so good for your kids teeth and for old people but the Sooji and Coconut Ladoo is softer and easier to cook. Let's find out how to make this Saraswati puja special sweet……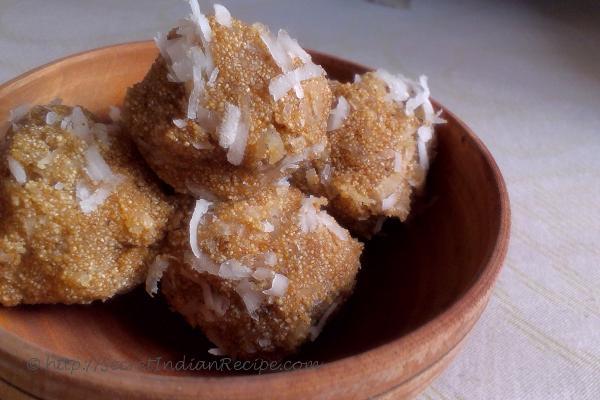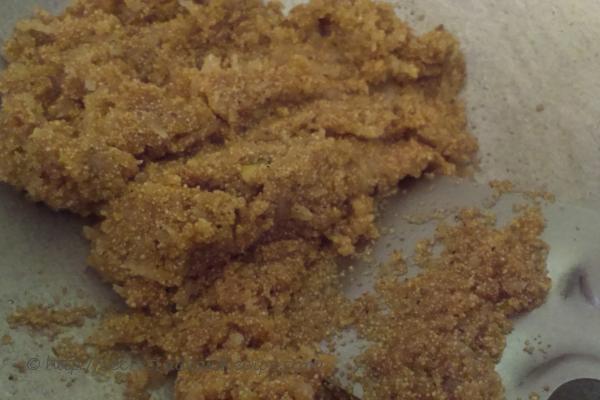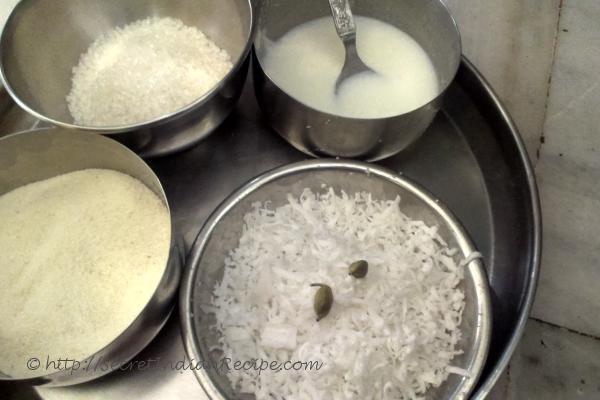 Ingredients:
Sooji (semolina) – 1 cup
Ghee – 3 tablespoons
Milk – ½ cup
Sugar – ½ cup
Finely grated coconut – ½ cup
Green cardamoms – 2 crushed to powder
Chopped Pistachios – 1 tablespoon (Optional)
Directions:
Keep a pan on the gas and pour the sooji. Dry roaste the sooji over medium heat for 2 mintues.
Add ghee and continue to fry for another 4-5 mintues or till it starts releasing its aroma.
Now add milk and cook till the mixture is dried. Switch off the gas and leave it to cool.
Take another pan and put the sugar with ¼ cup water and boil it on low flame till you get 1 string sugar syrup.
Once the sugar syrup is ready add the sooji mixture along with grated coconut and cardamom powder. Stir continuously till you get the right consistency for the Ladoo.
Once the mixture is ready to be molded in Ladoos, switch off the gas.
Take some grated coconut over a plate and start making lodoo when the mixture is still hot……or else your ladoos may break.
Take portions from the Sooji and coconut mixture and shape them into rounded balls. Roll them over the grated coconuts and then keep the ladoos in refrigerator for an hour.
You can keep the Ladoos in refrigerator for a week.