Sorshe Tangra (cat Fish In Mustard Gravy)
Do you know why Tangra is the best fish for kids? Tangra is small fish which has a 'Arch' on its back like the Whale. Tangra fish has a high content of Omega 3 fatty acid and iron as it is a pond fish. The small ones or the Deshi (Local) Tangra has only a midbone, making it easier for kids to have it. However there are these bigger ones which may have multiple bones. This recipe is easy to make and is not very spicy and hence you can prepare it on daily basis for your kids.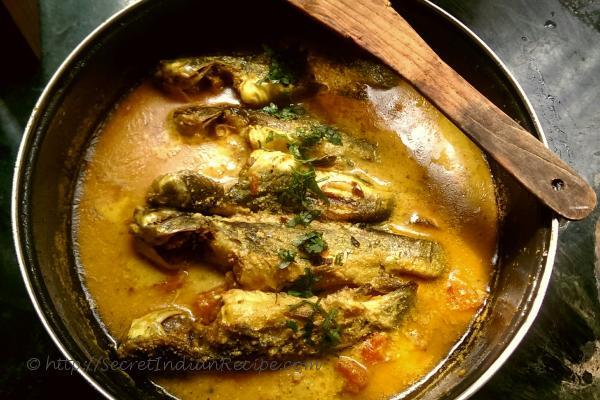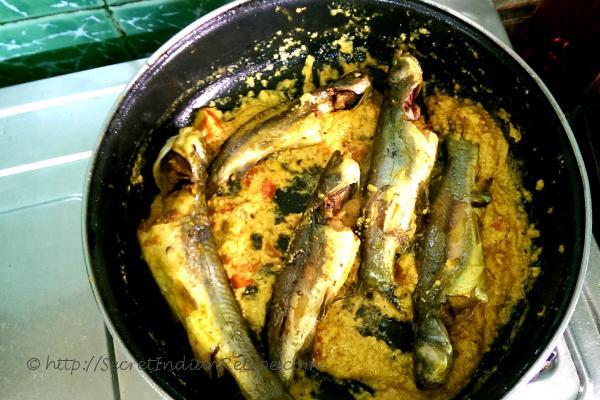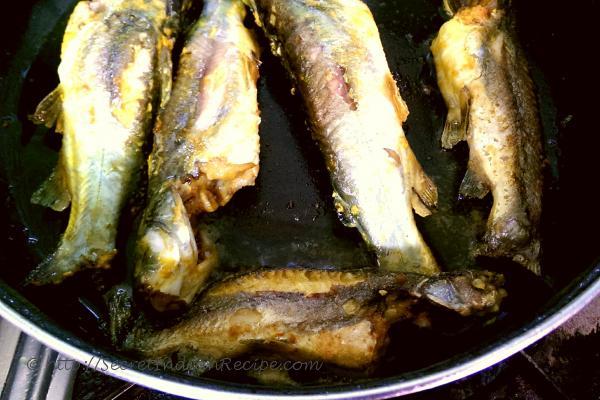 Ingredients:
Tangra maach (Tangra fish) – 250 grams
Sorshe (Yellow mustard seeds) – 3 tablespoons
Garlic – 5-6 pods
Whole Red Chili – 1-2 as per taste
Tomato – ½ of medium size chopped
Turmeric powder – 1 teaspoon
Mustard oil – 6 tablespoons
Salt to taste
Chopped Coriander leaves – to garnish.
Directions:
To clean the Tangra fish thoroughly, take lukewarm water and dip the fish for 5 mintues. After this rub the fish on a hard preferably on a rough surface. This will remove all the mud and the fish will look much fairer. After rubbing wash it twice with water and keep aside.
Rub some salt and turmeric powder over the fish and keep it for 5-10 mintues.
Make a paste of Mustard seeds, Garlic and Whole red chilies. You can add very little water and using manual grinder is best.
Heat oil in a pan on low heat. Add the fish first and fry till light brown. Remove and keep aside.
In the remaining oil, add the chopped Tomatoes and the grounded paste. Saute till it start leaving oil from sides.
Add 2 cups of water and salt to taste. Bring the curry to a boil and add the fried fish. Cook for 10 mintues and then switch off the gas.
Garnish with Chopped coriander and serve hot with steamed Rice.
Other Indian Recipes that you may Like !