Soya Aloo Tikkia (soya Potato Dumplings)
Soya is a good source of protein for vegetarians. I personally like soyabeans a lot as my mother cooks it quite intelligently. Soya is basically tasteless and it is when you add other veggies or spices that it can be turned into a recipe to delight. Soya Aloo Tikkia is one of such recipe. It can be served as appetizer or can be given to kids for breakfast or for tiffin.
The original version also involves a salad of diced cucumber, tomatoes and onions with masala curd. I omitted this part as I was preparing these tikkias for my Son. If you are serving this to your guests, I would recommend you to serve it with salad.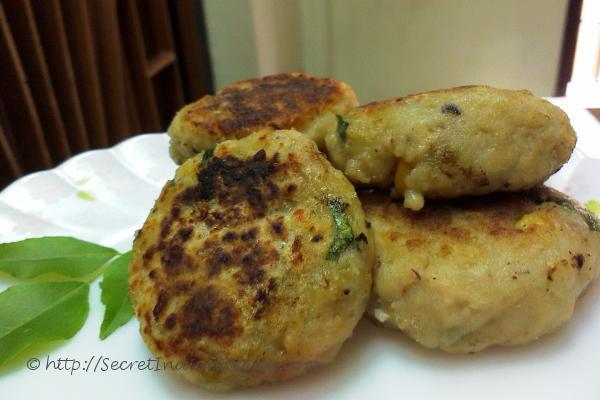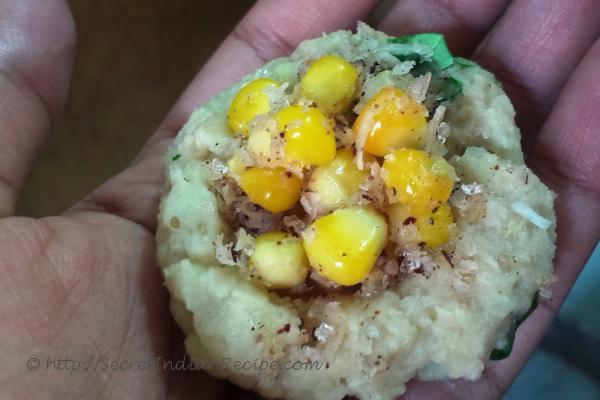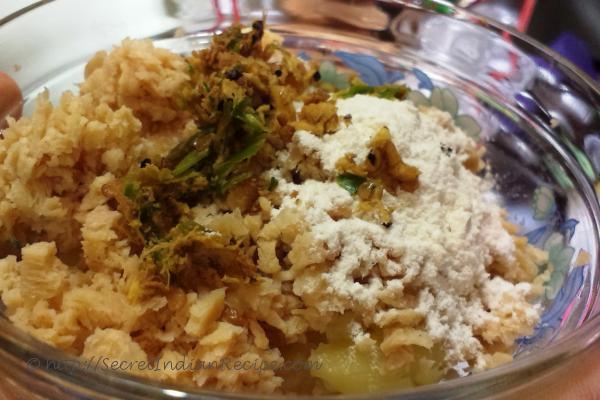 Ingredients:
Boiled Potatoes – 2 medium sized
Soyabean Keema (mInced) – ½ cup
Ginger and Green chili Paste/ crushed – 1 tablespoon
Salt – To taste
Maida (Refined flour) – 4-5 tablespoon
For stuffing-
Boiled corn seeds – ¼ cup
Sugar and salt to taste
Garam Masala powder – a pinch
Grated Coconut – 4-5 tablespoon
Curry Leaves / Coriander Leaves – Few chopped for flavour
Oil for frying tikkia – 3-4 tablespoon
Directions:
Soak the soya keema in water for about 10 mintues.
In the meantime prepare the stuffing by combining Corn, grated Coconut, Garam masala and salt and Sugar to taste.
After 10 mintues, squeeze the soya keema to drain the excess water and then keep in a bowl. Add mashed potatoes, ginger and green chili paste, chopped curry/ coriander leaves, 2-3 tablespoon of maida and salt. Mix all using your hand till it turns into a dough like consistency.
Now to make tikkia, divide the aloo and soya mixture into equal portions and then roll them into balls.
Fill each ball with the corn stuffing carefully and then again roll them into tikkias.
Dust each tikkia with the remaining Maida to avoid breakage.
Heat oil in a shallow pan and carefully place all the tikkias. Cook them on medium heat till both the sides brown. Alternatively you can deep fry these tikkias…..
Serve hot with Coriander Chutney.