Soya Chunks And Sprouts Cutlet
Delicious, yum, bring me another! Exactly those are the words that will be on your lips after you taste a Soya and Sprouts Cutlet. And, well, you can indulge in one more without much guilt as these cutlets are Tava-cooked and not deep-fried. A combination of protein-packed and Fibre-rich soya chunks and Sprouts along with other vegetables makes this a healthy snack.
Due to its high protein and fibre content its good serving for growing kids and is loved breakfast for all ages.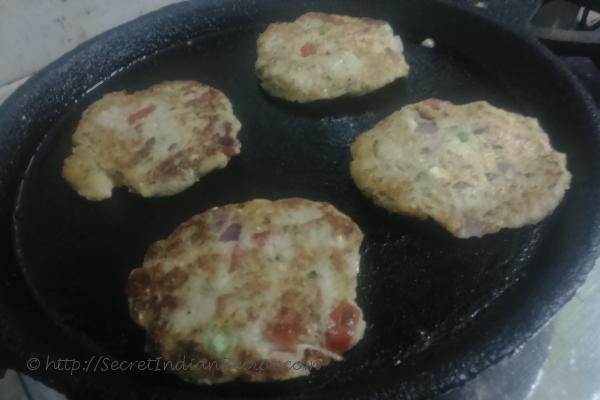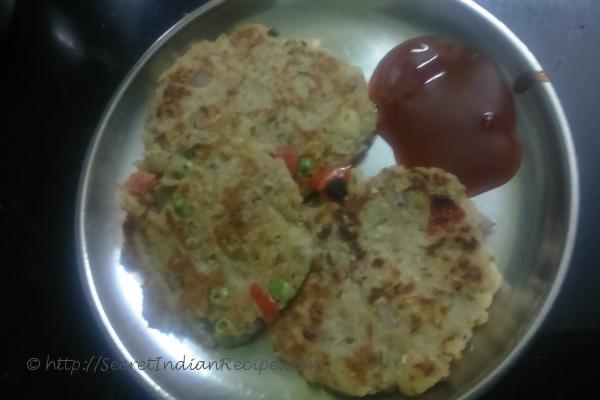 Ingredients:
Soya chunks - 100g
Moong sprouts - 100g
Potatoes - 100g
Onion - 1
Green chilli - 2
Tomatoes - 2
Finely chopped fresh coriander (dhania)
Ginger, Garlic paste - 1 tsp
Dhania, Jeera powder - 2tsp
salt to taste
oil - 4tbsp (for shallow frying)
green peas - optional
Directions:
Soak soya chunks in hot water for 1hour.
Boil potatoes and mash them.
Grind sprouts to fine paste.
Drain water from chunks and grind them.
Chop onion, chilly, tomatoes, coriander.
Add green peas and Mix all together.
Prepare small cutlets and shallow fry them on dosa pan.
Serve hot with ketchup or green chutney.
Footnotes:
You can add carrots, spinach and other vegetables which you like.