Soya Palak Kheema
Soya Palak Kheema, a healthy and protien rich dish for everyone in the family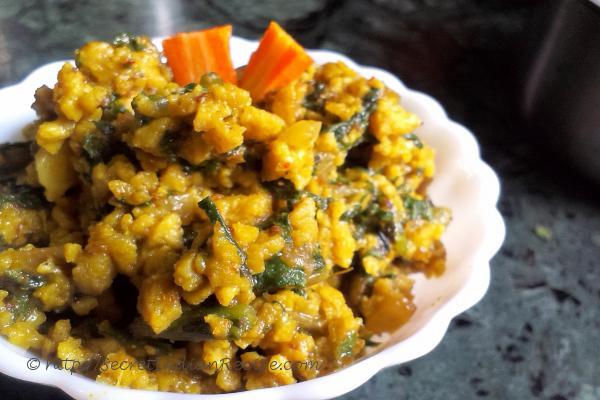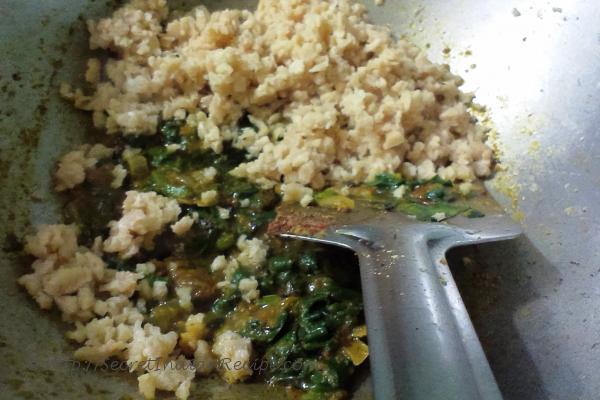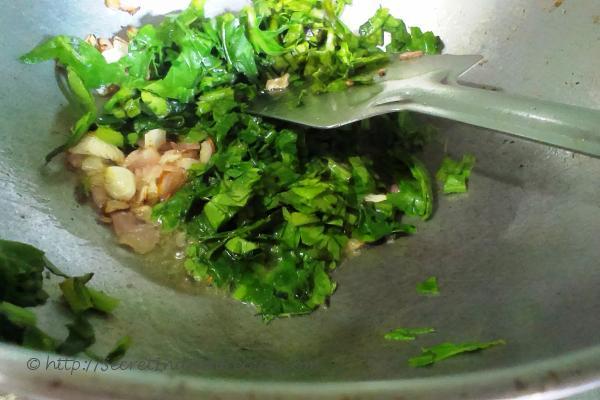 Ingredients:
Soyabean granules 1/2 cup
Palak (Spinach leaves) 1 cup chopped
Ginger and garlic paste 1 tablespoon
Onion 1/2 cip finely chopped
Red chili powder 1/2 tablespoon
Turmeric powder 1/2 tablespoon
Coriander Powder 1 tablespoon
Cumin Powder 1 tablespoon
Garam masala powder 1/2 tablespoon
Cumin seeds 1/4 tablespoon
Milk 1/4 cup
Salt To taste
Oil 5-6 tablespoon
Kasuri Meethi (Dry fenugreek leaves - 1 tablespoon
Chopped coriander - 3-4 tablespoon chopped
Directions:
Take lukewarm milk in a bowl and add the soya granules. Leave it for 15-20 mintues.
Heat oil in a pan add the cumin seeds, as it splutters, add the chopped onions. Keep the flame medium and fry till they turn light brown.
Then add ginger and garlic paste and cook for another 2 mintues.
Add the chopped palak and mix. Cook it till it becomes soft.
Add coriander, cumin, turmeric, red chili & garma masala. Fry the masala along with spinach for another 6-7 mintues.
Finally add the soya granules, salt, kasuri methi and mix. If needed add 1/4 cup of water.
Increase the flame and let the curry boil for 2 mintues and then turn the flame low and let it simmer for 5-6 mintues.
Check the sesonig and the consistency of gravy.
Garnish with Chopped coriander and serve hot with chappati.
Footnotes:
If using soya chunks you may need to run it in a blender once to mince them a bit