Soyabean Masala ( Soyabean Cooked With Mild Spices)
We are all familiar with the soya chunks and granules but very few of us have seen or cooked soya bean. For one, it is not a common produce and secondly it does not taste extraordinary or tasty when compared to chickpeas and gram or red kidney beans that we are so familiar with. But this is the most protein rich bean. I recently got to know from a friend that we could do dosa and other stuff too with soyabean. I am trying to incorporate these beans into my family especially to my daughter who hates meat and eggs but needs a lot of protein.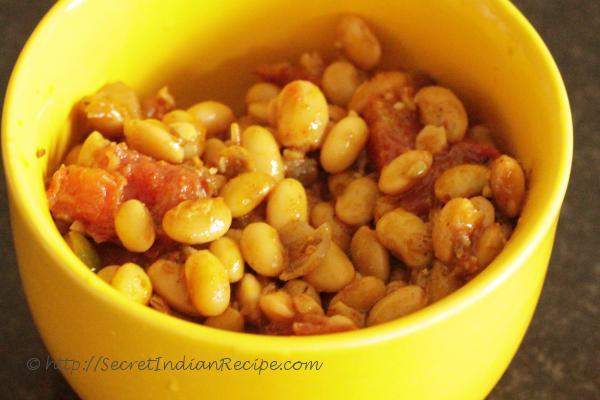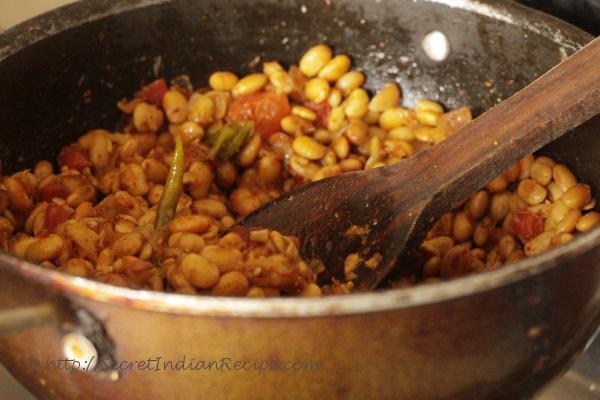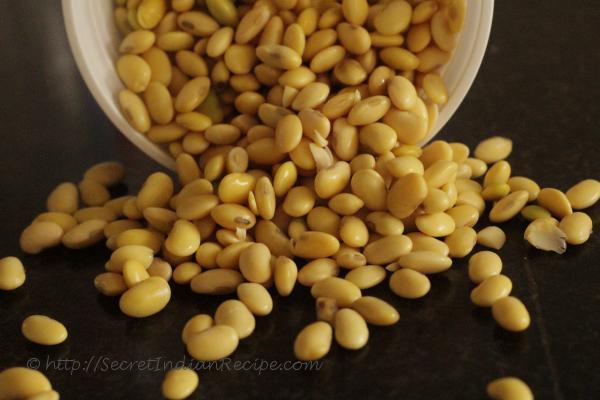 Ingredients:
Soyabean- 1 cup
Onion-3
Ginger- 1 inch piece
Garlic- 7 cloves
Tomatoes- 4
Green Chilies-4
Cinnamon- 1 inch long stick
Cloves- 2
Green cardamom- 1
Peppercorns- 2
Bay leaf- 1
Turmeric powder-1/2 tsp
Chili powder- 1 tsp
Coriander powder- 1 1/2tsp
Curd- 2 tbsp
Oil- 2 tsp
Cumin seeds- 1/2 tsp
Chopped coriander leaves- 1/2 cup
Directions:
Soak the soyabeans overnight. In a wok roast the whole spices- Cinnamon, cloves, cardamom, bay leaf and peppercorns,
Make a paste out of these spices along with the ginger and garlic.
Heat a pan and add cumin seeds. When the cumin seeds splutter, add chopped onions.
Add the slit green chilies and saute till the onions brown. Now add the ground paste and saute for 3-5 minutes over medium flame.
Now add the turmeric, chili and coriander powder and roast till the raw smell off these powders go away.
Add chopped tomatoes and salt to this masala and cook till the tomatoes breakdown giving away a thick gravy.
Add the soyabean to this gravy and cook over low flame. Add 1/2 cup of water to facilitate this process.
You can alternatively pressure cook the soybean first with 1 cups water up to 1 whistle and add it to this gravy.
After 10 minutes of adding the soyabean to the gravy add chopped coriander leaves and give the soyabean a thorough stir.
The soyabean should be done by now if you press the bean between two finger it should mash, else cook it for another five minutes.
Serve the soyabean masala with rotis.