Srikhand (sweetened Yogurt With Saffron)
I love Yogurt! I eat at least one bowlful every day, thinking it will make my hair nice and shiny. I don't know if it does, but I love it none the less. My Little Miss loves it as well, so when I can I make this desert for her. I have been known to smear a good amount on hot rotis every once in a while and paired with lovely, hot, crunchy Mitta samosas, who can resist?
I promise you will love this. Even for desert a dollop of this in a tiny glass or bowl does the trick.
I hope you try it out sometime and pair it with my Mitta samosa recipe that is coming right up :)
Enjoy!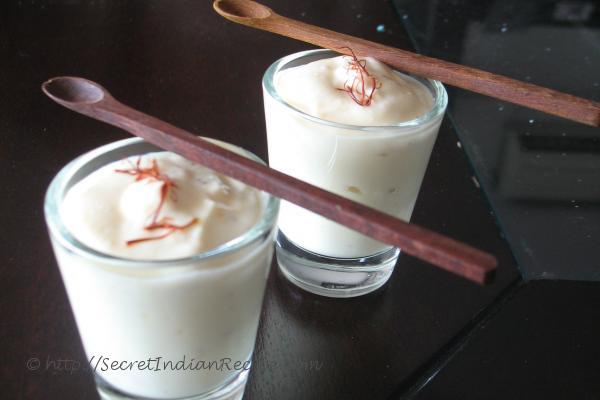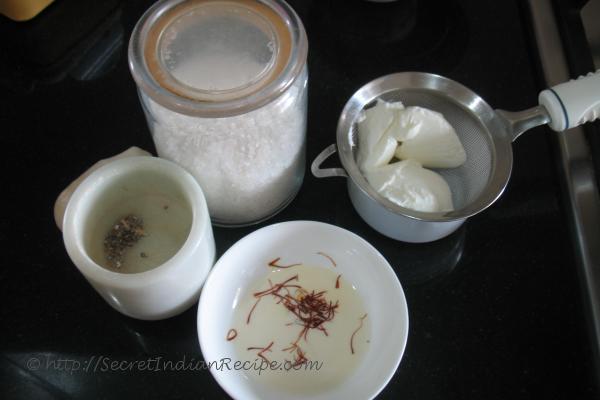 Ingredients:
4 Tbsp Curd, Hung over a bowl in a sieve
1 tbsp superfine Sugar
1/4 tsp Powdered Cardamom
1 tbsp Milk
A few strands of Saffron
Directions:
Heat the milk and soak the saffron strands in it. I do this for about 1 minute.
Mix all the ingredients together and whip for one minute.
Spoon into serving dishes. I use shot glasses :) and pop in the fridge till ready to serve.
Enjoy!
Footnotes:
Ideally this should be consumed in 3-4 hours.