Steam Cake
A popular Oriya cuisine known as 'Peetha' is given a modern twist in my mom's kitchen and is known as 'The Steam Cake'.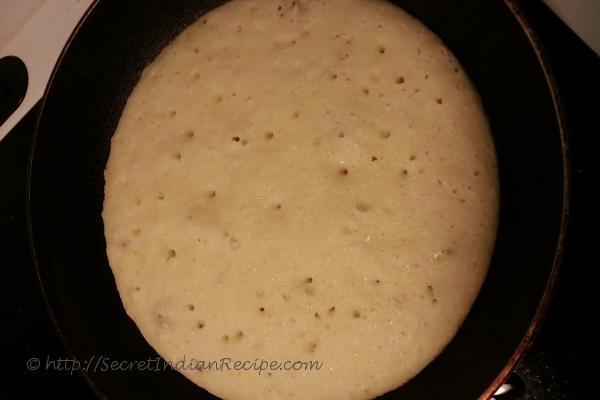 Ingredients:
Rice - 1 cup
Urad Dal - 1/2 cup
Pinch of salt
Half a cup of sugar (depending on individual preference)
3-4 tbsp of cooking oil
Water
A cup of desiccated coconut
2-3 Green Cardamons
Directions:
Soak the rice and urad dal overnight. Blend them together in a blender.
Leave it for fermentation overnight. Add a pinch of salt while it is being grounded to ensure a uniform taste.
Add water. The batter should have a relatively viscous texture. Add the sugar and give it a good mix.
Then add the desiccated coconut, the green Cardamons and mix. Pour the oil into a deep non stick Kadhai or a wok. As the wok or the kadhai heats up, pour the batter into it.
The quantity should be enough just to cover the entire bottom of the wok. Turn the heat into the minimum, cover the wok with its lid and let the batter cook in the steam for about 10 min. You know the 'steam cake' is ready to eat when you notice little upturned bubbles on the top of the cake.
A gentle touch will result in a bounce back indicating that it is ready to eat. Turn off the heat and let it sit for another 10 min. As it cools down, take a pizza cutter or the humble knife to make pieces and enjoying them as breakfast or dinner.