Steamed Malai Momos (steam Savoury Cream Momos)
This time with a secret Ingredient…..yes I added some Capsicum to match the taste. Momos are hit in Kolkata and slowly people are preferring them over the well known 'Chicken and mutton rolls' . The reason being, it is Tasty, Healthy and yes ' Cheap'. Some outlets like ' WOW Momos" are offering varities in Momos like Tandoori momos and Manchurian momos. I have added Malai to keep it Indian but you can add cheese instead if your kids do not like Malai.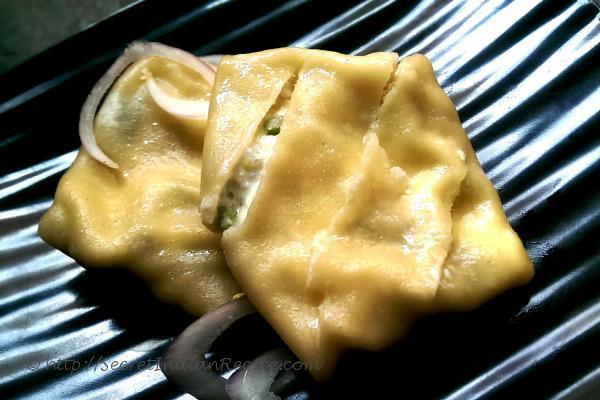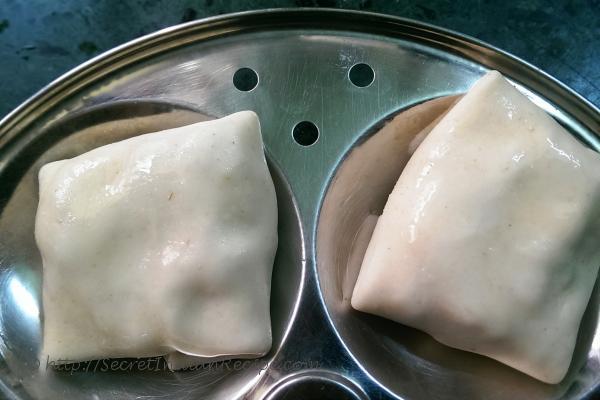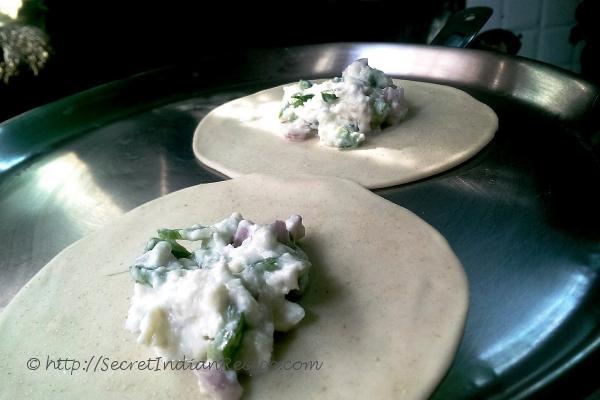 Ingredients:
Maida (All Purpose flour) – 2 cups
Oil – 4 tablespoons
Malai (Milk Cream) – ½ cup( Preferebly home made)
Capsicum – ½ chopped in small pieces
Onion – ½ chopped in small pieces
Green chilies – 1-2 chopped finely
Salt to taste
Directions:
Combine Maida and 2 tablespoon oil in a mixing bowl. Add salt to taste.
Add lukewarm water little by little and mix. Knead the mixture into a soft dough. Wrap it with a muslin cloth and keep it aside for 10 mintues.
In a bowl mix Malai, chopped Capisicum, Onions, Green chilies and salt to taste.
Make equal sized balls from the maida dough and roll them into small puries or rounds.
Keep 2-3 tablespoons of mixture on each puri and then fold the sides to make squares or triangles. Brush some oil over these Malai Momos. This will give them a smooth and glossy texture after they are cooked and it will also make them easier to take out.
Heat water in a steamer or Idly maker. Grease the plate with some oil. Place each Malai momo carefully on the plate.
Steam for 15 – 20 mintues.
Serve hot with Red Chilli and garlic momo chutney.