Stuffed Pomfret
On the weekend I like to go to the market to see what my fisher lady has. Today, she didn't disappoint! Beautiful pomfrets were waiting for me as I walked past and I couldn't help but buy them. They cost a pretty penny let me tell you, but it was certainly worth it. Just look at that picture, does it not make your mouth water!?!? Yumm!!!!
So, as I enjoy my Saturday feast with my family, I hope you are eating something yummy and awesome as well. Please go buy some lovely fish and try out this recipe! It will be worth it!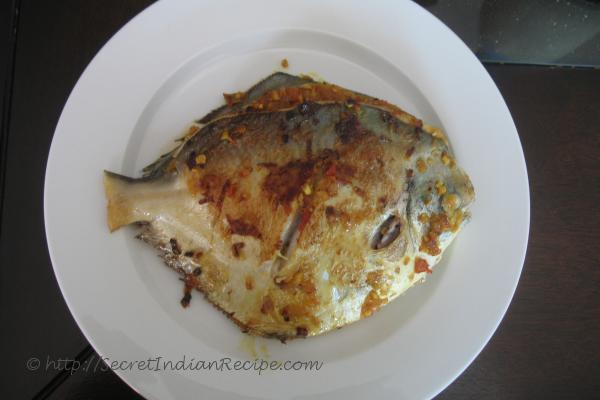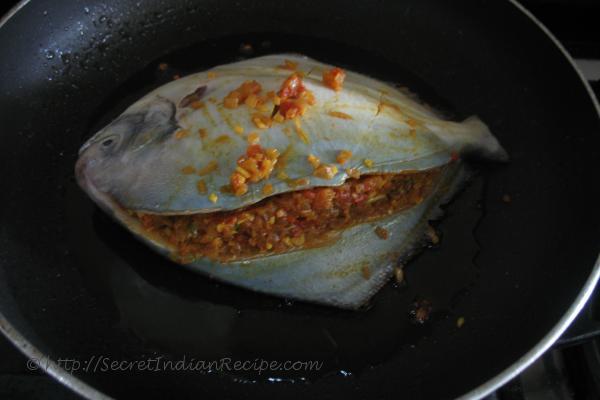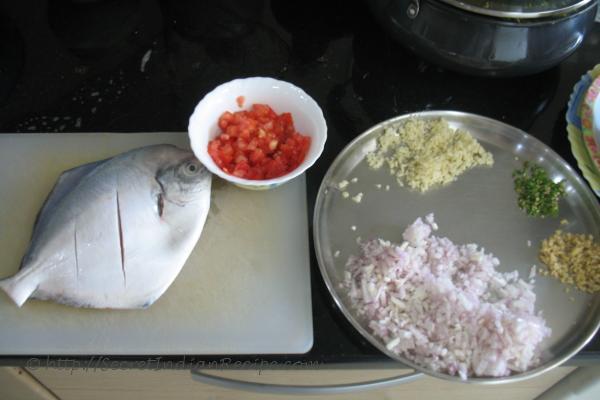 Ingredients:
1 Lovely Pomfret, slit for stuffing
2 large Onions, chopped into medium dice
1 Large Tomato, medium dice
2 Green Chillies, chopped fine
10 cloves of Garlic, chopped
a small piece Ginger, Chopped
1/2 tsp Chilly Powder
1/2 tsp of Turmeric powder (Haldi)
Salt to taste
Oil for frying
Directions:
Make shallow slits on the pomfret on both sides. I had my fisher monger slit it for stuffing. Wash and apply a pinch of salt.
Now fry all the ingredients till they make a fragrant masala. Remember to season it with salt.
Let this masala cool, the stuff the pomfret. If there is any stuffing left over I like to rub it on the outsides as well.
Fry it in a pan on medium heat. Let the skin get a lovely golden before turning it over.
Serve hot with lime wedges and Enjoy!
Other Indian Recipes that you may Like !