Sugar Free Dry Fruits Ladoo
Dry fruits is good for health, it's a good source of protein, fiber, iron and vitamins . It's totally sugar free so diabetic people can have it without any hesitation . They can also enjoy this Diwali with this sweet. #recipecontest #diwalirecipe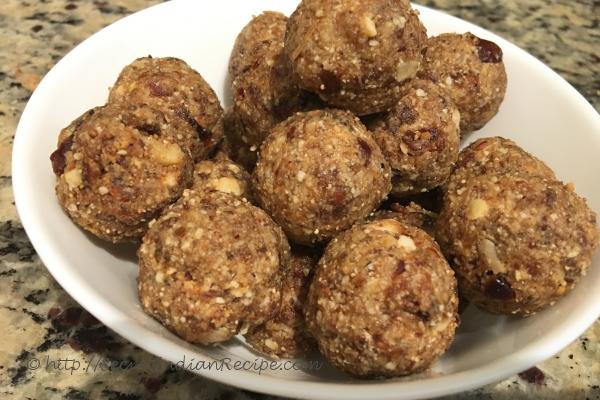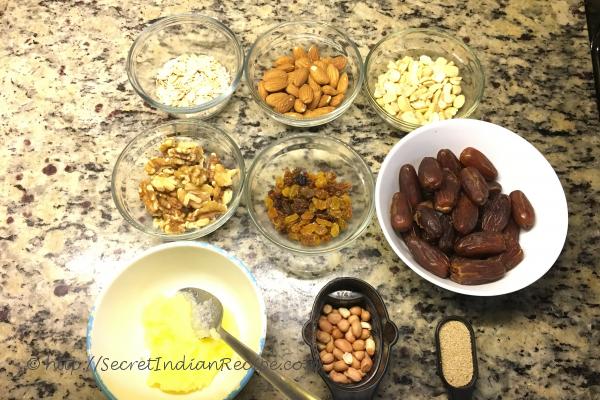 Ingredients:
50gm of Almond
50gm of Walnut
50gm of Cashew
50gm of Peanuts
50gm of Raisin
200gm of Dates
1tbs Poppy seeds
2 tbs Oats
1/4 cup Ghee
Directions:
Heat a pan & roast all the nuts, oats and poppy seeds one by one .
Grind into coarse powder.
Wash all dates & dry it then grind it.
Heat a pan put 1tsp ghee and slightly fry all the Raisins and when it's come to normal temperature grind it.
Now heat a pan put all the grounded nuts mixture and dates, raisins and put some ghee into it. Saute it until everything comes to form a lump.
Turn off the flame and allow to cool for a min.
Then immediately start making ladoo, do not cool completely then you won't be able to make ladoos
Serve immediately or store it in airtight container.