Sugar Free Keshari Malai Tuti Froti Sandesh
Malai Sandesh is a favourite delcacy of many, but it can be quite rich in calories. Make this sugar free version and enjoy it any time. The addition of saffron and cardamom powder gives it a beautiful aroma making it an irresponsible treat.
.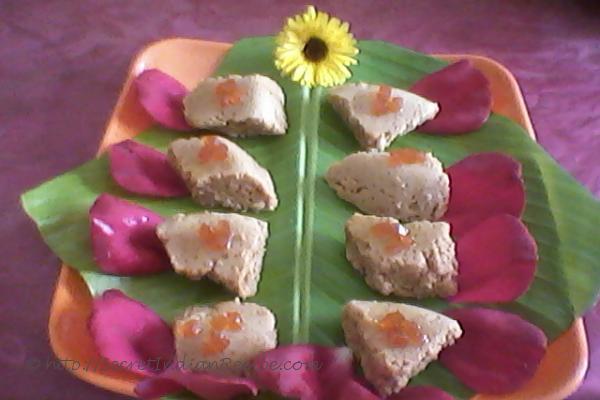 Ingredients:
4 - cup of milk
A few strands of saffron
A pinch of citric acid
2 teaspoon cornflour disolved in 2 tablespoon of milk
1/4 tablespoon green cardamom powder
10 teaspoon artificial sweetener
8 almonds chopped
2 teaspoon TutiFroti
Directions:
Bring milk to a boil in a deep pan and simmer till it reduces to half its original quantity.Add saffron and mix well.
Mix citric acid in 2 teaspoon of water & add to the thickened milk.
Add disolveed cornflour & stir continuously till the mixture thickness.
Add green cardamom powder & mix well.
Take pan off the heat & stir in sugar free natura diet sugar & set aside to cool.
Divide the mixture into 8 equal. Portion & shape them into square sandesh.
Sprinkle tuti froti over the sandesh & serve.