Suji Ka Paratha (semolina Flatbread)
An easy breakfast dish. Tastes the best with aam ka achar (mango pickle)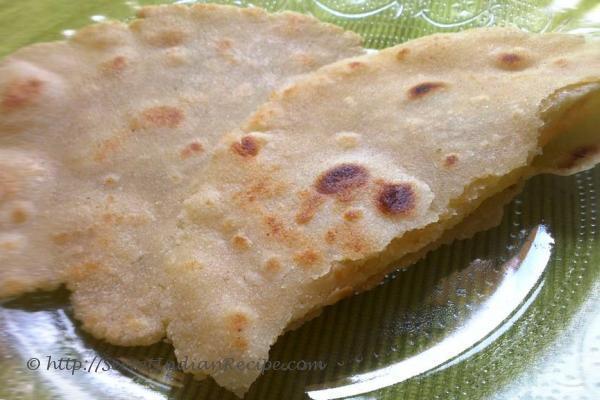 Ingredients:
1 1/2 Cup Fine Sooji (Fine Semolina)
2 Tbsp Vegetable or olive Oil
1/2 Tsp Ajwain (carom seeds)
Water for Kneading
Salt to Taste
Pinch of Pepper Powder (optional)
Directions:
In a bowl mix Sooji, salt, oil, Ajwain and pepper (if using).
Add water bit by bit to knead the sooji to a normal dough consistency. The final dough should be similar to normal chapati dough, it may be a little softer. Set aside the dough for 20-25 mins covered with a moist cloth.
Divide the dough in 4 equal parts, round them well.
Using roller pin roll out round parathas. Use wheat flour to avoid the dough to stick
Heat a non stick pan and cook the parathas for a minute on each side, drizzle a little oil around the paratha to help in even cooking
Serve hot with Achar