Sukha Channa Masala
Channa Masala is one of my family's most popular sidedishes which I prepare often with different procedure. But this is the traditional preparation of Channa Masala.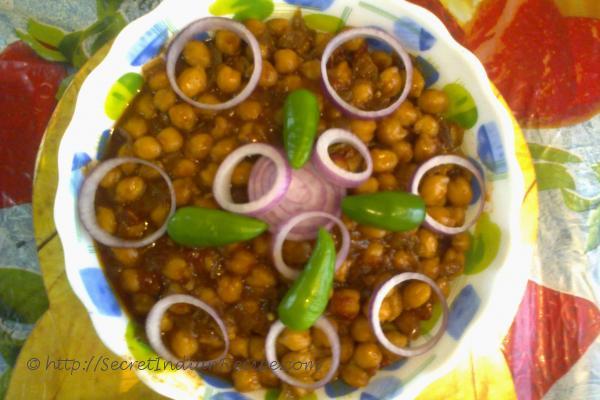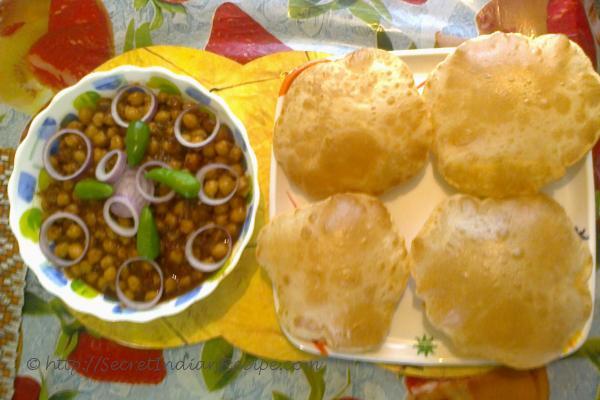 Ingredients:
Kabuli Channa-500g
Onion(Chopped)-300g
Ginger paste-5 tsp
Garlic-5 tsp
Tomato(Chopped)-2 Small
Sugar and Salt-As per taste
Chilli powder-1 tsp
Oil-100ml
Turmeric powder-1tsp
Channa Masala-3tsp
Directions:
Soak the Kabuli channa overnight in water and then boil it with salt till the channa becomes soft.
Heat the oil in a Kadai and fry the onion till golden brown.
To it,add ginger+garlic paste and cook well.
Then, add tomato, salt, sugar, turmeric powder, channa masala, and fry all ingredients properly.
Now, add the boiled channa to the cooked masala and mix well.
Cook it for another 5 minutes and then take it off the oven.
Garnish it with Onion cut in circles and Green chillies and serve it with Bature(A type of Poori).
Footnotes:
While boiling the Kabuli channa, add little bit(say 20g) of tea leaves wrapped in a cotton cloth for colouring the channas.