Sukhe Meve Ka Shake (dry Fruits Milkshake)
Having dry fruits regularly can provide immeasurable health benefits like boosting your immune system, improving your memory power and increasing the blood circulation. It is the best and easy source of energy supplement for all. This drink is really healthy and heavy and can easily replace a meal. So, here comes the recipe: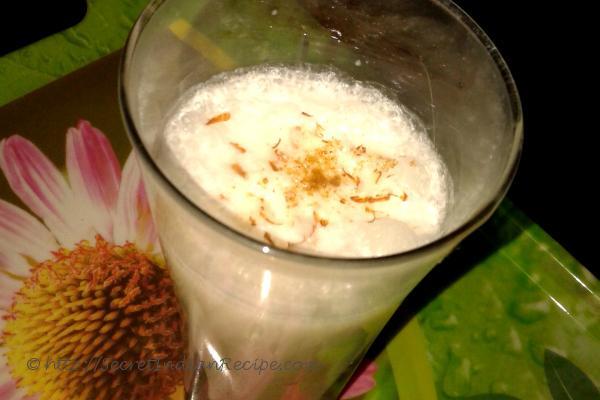 Ingredients:
Chilled Milk 2 cups
Almond 7 (reserve 1 for garnishing)
Dried Figs 1
Cashew nuts 4
Raisins 10
Dates (de-seed) 2
Walnut (optional) 1
Cardamom powder 1/2 teaspoon
Sugar as required
Directions:
Chop dates and figs. In a bowl, combine 1/2 cup milk, raisins, chopped figs and dates and let it soak for 1/2 hour
Meanwhile place the rest of the milk in the freezer.
Grind the soaked raisins, figs, almonds, walnut, cashew nuts, dates and sugar to a smooth paste. Add the iced milk.
Now serve into tall glasses and decorate with almond slices and cardamom powder.
Footnotes:
If you want additional flavor instead of dry fruit then add saffron syrup, thandai or cocoa powder.