Sweet And Sour Mango Salad
Summer is here, and nothing can beat our mango love. So we basically try to use mangoes in all forms, Here is a yummy sweet and sour mango salad to quench the mango love.#MyMangoRecipe.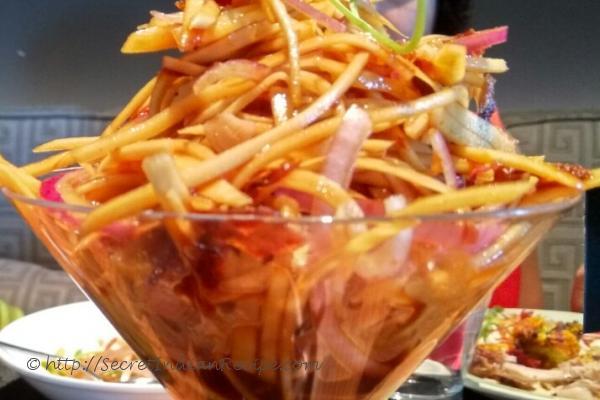 Ingredients:
Ripe mangoes cut in juliennes - 1 mango
Raw mangoes a handful cut in juliennes - 1 small mango
Onion - cut in rims 1/2 small onion
Jaggery - 1 small lemon sized ball
Chaat masala - 1/2 teaspoon
Directions:
make a jaggery syrup by dissolving jaggery in a cup of water. Soak the cut mangoes(both ripe and sour) in jaggery syrup.
Before serving, filter the mangoes from jagery syrup,
Toss it up with onions and chaat masala and then enjoy the khatta meetha taste.