Sweet Kulizhi Paniyaram ( Sweet Idly Dessert)
Paniyaram is a popular South Indian snack item and it is served as evening tiffin or Breakfast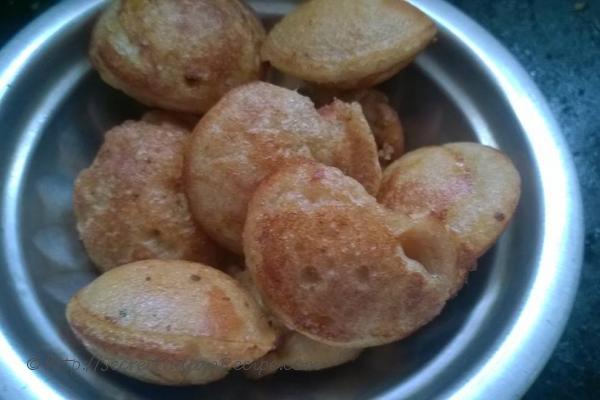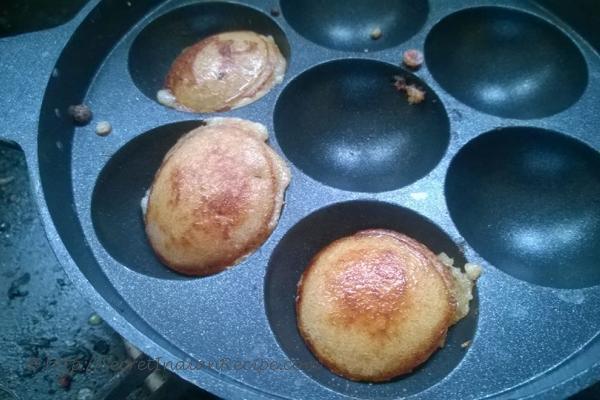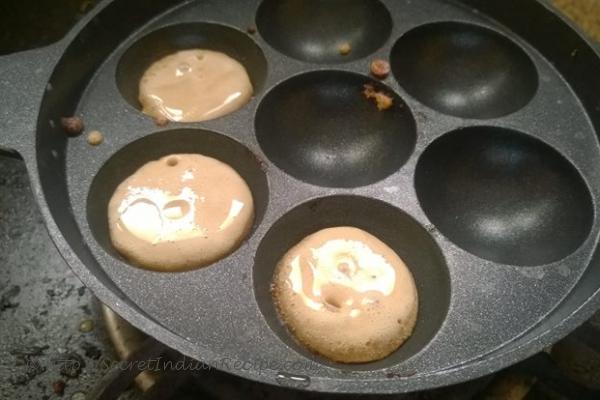 Ingredients:
1 and half cup Idly Batter
1/4 cup Jaggery Powdered (or) panai vellam
A pinch Cardamom Powder
2 tbsp Grated Coconut
Directions:
Take Idly batter in a large mixing bowl. Add the powdered jaggery, cardamom powder, grated coconut and mix well.
Heat the paniyaram pan and grease the pan with little oil.
Pour little batter into the each whole in the pan. Then cover and cook for a while.
Open the lid and you can see the small holes on top. The paniyaram also cooked well, now you can turn the other side and again start cooking.
Slowly take out the cooked Paniyaram from the pan and you can see both the side are golden brown. Our Sweet Paniyaram is now ready serve with coconut chutney.