Sweet Paniyarams (sweet Rice Dumplings)
Ok, So this is my Sunday evening tea favourite of all time. On Saturday and Sunday, we have dosas for breakfast. As usual, I make too much batter. So in the evening I just add some freshly grated coconut, Jaggery powder and Cardamon powder and poof! A lovely tiffin snack is ready. I have this Paniyaram pan that I try to make the most use of as it was an impulse buy :) so these feature at least once a month in my home.
They are great with tea or coffee, can be made savoury with the addition of grated veggies and the savoury ones can be dipped in curry or sambar too.
The addition of Jaggery makes these turn into the most lovely golden brown when they are cooked. Be careful not to let them burn them though! The paniyaram pan comes in many sizes. I have seen one with just four little crevices. It also comes with its own little wooden spoon which I have conveniently lost. I use a chopstick now. It's very handy.
I hope you try this one out. Enjoy!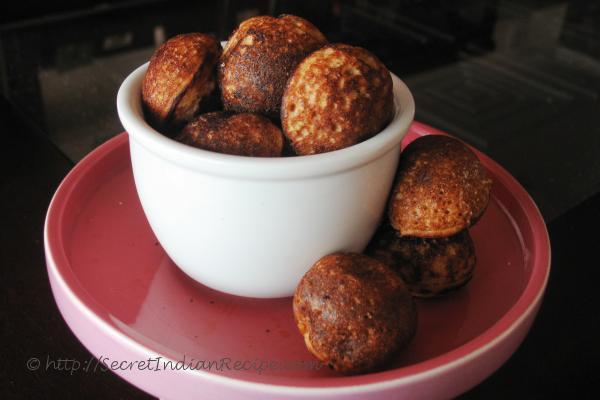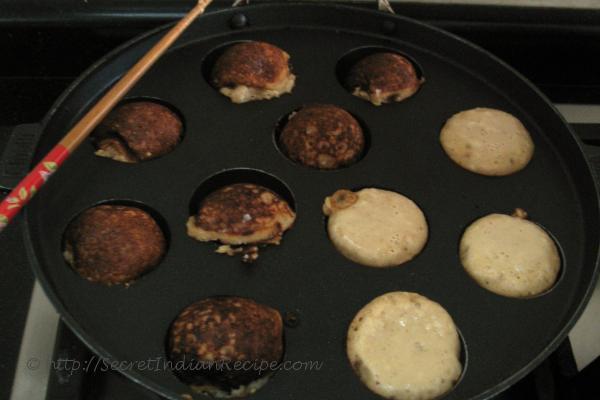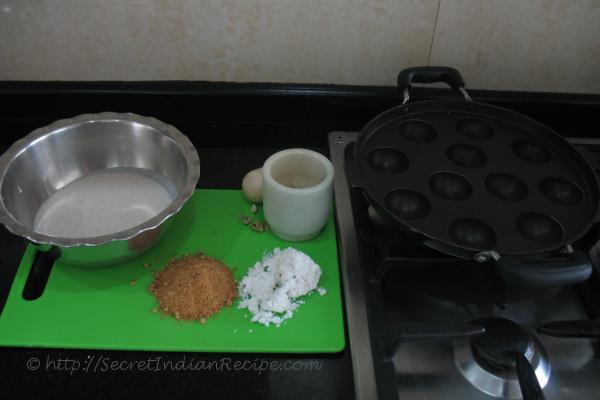 Ingredients:
1 and 1/2 cup Dosa/Idli batter
6 tbsp Jaggery Powder
6 tbsp Grated Coconut
1/2 tsp Cardamon powder
Salt to taste
Directions:
Mix all the ingredients in a bowl and set aside.
Heat your paniyaram pan. If it is nonstick or seasoned well let it be but if it isnt lightly oil it and wipe away excess oil.
Once the pan is hot pour small spoon fulls into every crevice. The pan should be on a medium high heat.
Once they start to bubble at the top and the sides look cooked, flip them over using a chopstick or a small wooden spoon. The pan I have came with its own small spoon. I lost it though *sigh*
Give it another minute on this side and transfer them to a plate.
Enjoy them hot with your coffee or tea! :)