Sweet Potato Gulab Jamun
This is a fully vegan recipe, suited for the lactose intolerants also. Sweet Potatoes are used in the place of milk solids (khoya). Other than being high in vitamin A, sweet potatoes also have a good amount of fiber They are also a very good source of vitamin C. Additionally, they are a good source of potassium, vitamin B1, vitamin B2 and phosphorus.
Sweet Potatoes do not spike blood sugar; instead, these root vegetables are known for their anti-aging properties. They also improve blood flow and immunity.
#IndianDietRecipe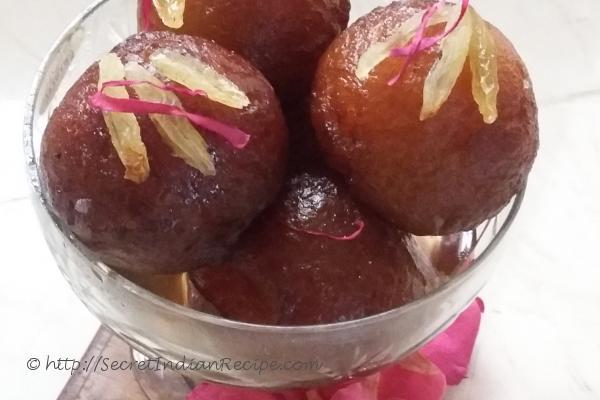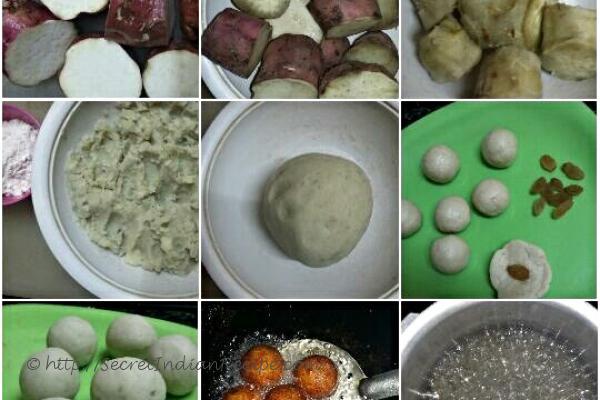 Ingredients:
3 Medium sized Sweet Potatoes (boiled and mashed)
2 Table spoons of Maida (flour)
A Pinch of Baking Powder
A Pinch of Cardamom Powder
Oil for deep frying
2 Cups of sugar (for syrup)
2 Cups of water (for syrup)
Directions:
1. Mix all ingredients together (excluding sugar and water) into a dough.
2. Make small balls (laddoos) out of the dough. You can also place a Kish-Mish (raisin) in the center of these balls,
3. Deep fry these dough balls on medium heat till they turn golden brown.
4. Put the fried balls into the sugar syrup and let them sit for 10 mintues. Serve hot.
Footnotes:
Garnish with Rose Petal and Raisins.
Those with diabetes may use the fried balls as a kofta in a savory gravy instead of adding those into the sugar syrup.