Rhomesecret Recipe: Tairi-sindhi Sweet Rice
This Recipe was first made at RHomeSecrets on 26th June 2016 at Renaissance Mumbai.
Tairi is a sindhi sweet rice preparation made on festivals like Chetichand.Tairi is a traditional aromatic rice preparation with dryfruits and whole garam masala.And its a quick and very easy recipe.Genrally serve with sai bhaji .so here is my recipe for authentic Tairi.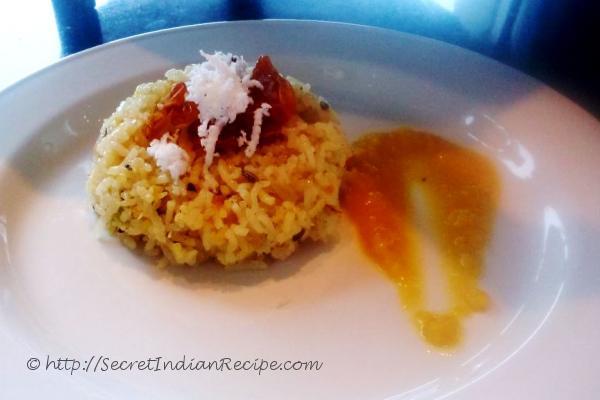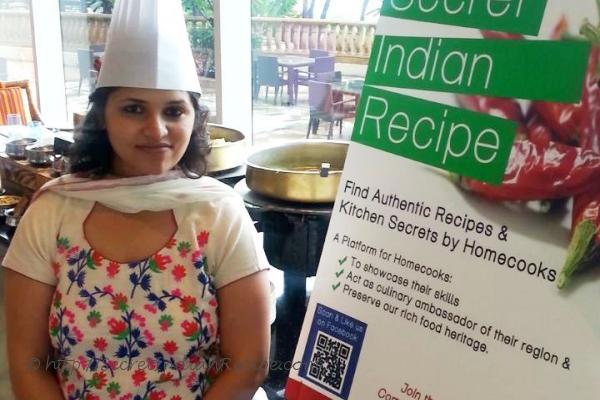 Ingredients:
Basmati rice-500grams
Sugar-400grams or you can take less also according to your taste
Ghee-4Tbsp
Sauf-4tsp
Khopra-10to15grams
Black Raisins-4Tbsp
Cardmom-5to6
Almonds-few
Cashewnuts-few
Pistachio-few
Saffron-few strands soak in milk
Spices-like Black pepper,clove,cinnamon for Rice
Salt-1tsp
Orange colour-optional
Bay leaf-1to2
Directions:
First wash and soak Rice for an hour.
Boil water and to the boiling water add cloves, Black pepper, cinnamon and salt to taste. Add in the soaked rice
Now cook the rice till it is a little more than 50% done
Strain and keep it aside to cool
Now heat Ghee in a pan and add Raisins, cardamom, khopra(dry coconut), Bayleaf, and nuts to it. I have suggested Almonds, Pistas and cahews but you can use based on your preferance
Add Saunf (Fennel Seeds) turn the heat down to lowest
Sauf can burn fast so quickly add the Rice and sugar to the pan and mix well
Allow the sugar to caramlize and soak in Rice. As the mix gets cooked you will see the Rice soaking up the sugar syrup that starts to form.
You can add colour and saffron soaked in milk. (Optional)
When the sugar syrup completely get soakd in rice that time switch off the gas.
Your Tairi is ready to serve.
Footnotes:
We like our Tairi to be very aromatic so add spices in rice also. But You may skip the spices and only add salt while cooking rice
Better to use powder sugar it takes less time to melt and caramlize.